With cameras gaining crucial importance on smartphones, Toshiba has announced a new technology for improving slow motion videos captured using smartphones and tablets.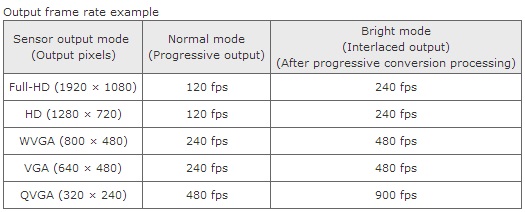 Toshiba announced its Bright Mode CMOS image sensor technology for smartphones and tablets. The new tech would allow users to capture super slow motion videos on smartphones and tablets at a full HD resolution of 1920 x 1080 pixels. It also improves the conversion of interlaced videos into progressive and is said to double the normal exposure time.
While some high-end smartphones are capable of recoding slow motion videos, the maximum they can perform is at 120 fps and 720p resolution. With the Bright Mode technology, slow motion can be recorded at 240 fps with a stunning 1080p resolution. The first camera sensors using this technology are expected to arrive in the first quarter of 2014 followed by the devices later this year.
Speaking about the new Bright Mode technology, Andrew Burt, Vice President, Image Sensor Business Unit, System LSI Group at TAEC, said, "Bright Mode technology continues the Toshiba track record of delivering best-in-class image quality through continuous innovation. "Bright Mode technology contributes to a wide variety of movie applications, such as high-speed recording, slow-motion movie, and fast-action cameras. It improves video viewing, especially in slow motion, which is timely given the explosion of mobile applications where the exchange of short movie clips is gaining in popularity."