Toshiba announces the 7 inch Thrive Tablet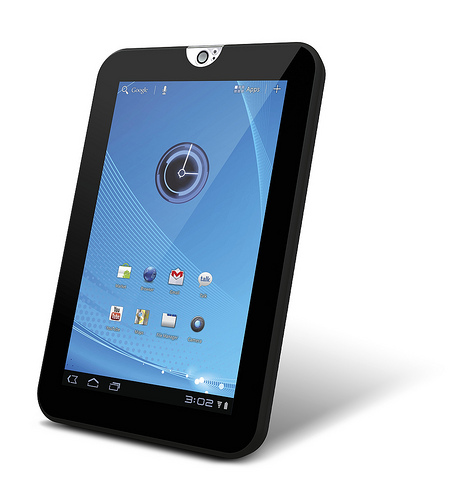 A new Thrive tablet has been announced by Toshiba. This time it's a 7-incher model called the Thrive 7 which is scheduled to launch in December.
The 7 inch display on the tablet has a 1280×800 resolution, a 5MP rear camera and 2MP front camera, 16GB and 32GB memory options, Android 3.2, NVIDIA Tegra 2 dual processor. It's a lightweight tablet with various ports like miniUSB, microHDMI and a microSD card slot.
Pricing of the device has not yet been disclosed.