Toshiba has just announced its latest microSD memory cards and they are pretty fast, well, fastest in the world. The new memory cards from Toshiba are apparently the first ones to come with High-Speed UHS-II Interface Standard.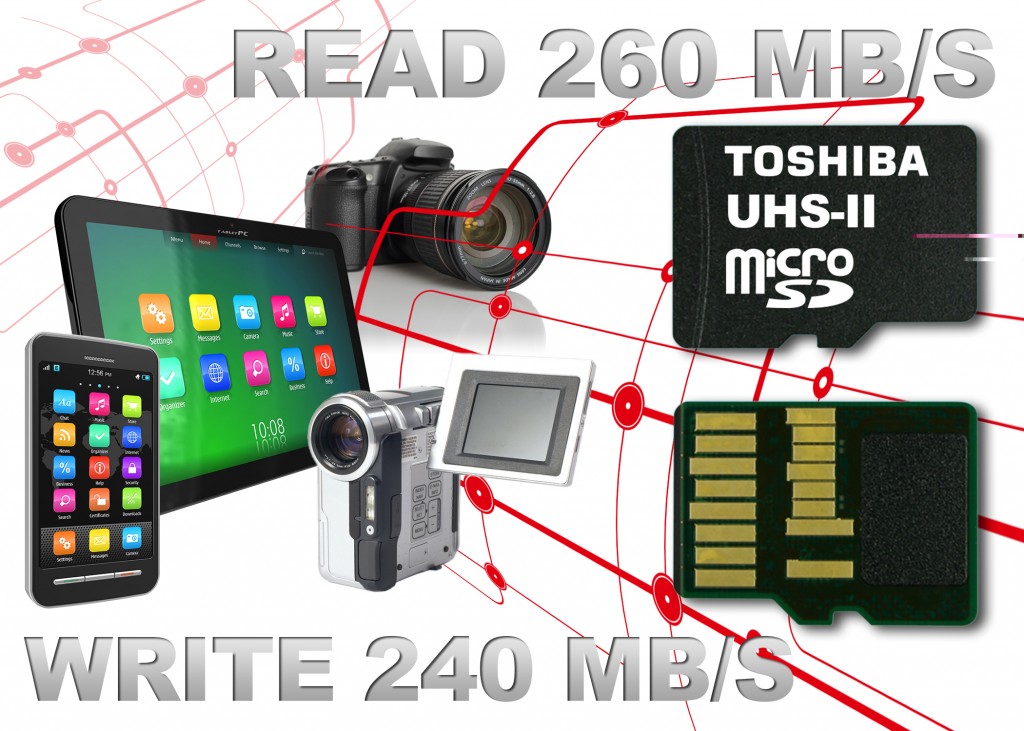 Toshiba has launched new 32 GB and 64 GB cards. The 64 GB microSD memory cards offer a whopping maximum read speed of 260MB/s and a maximum write speed of 240MB/s. The new 32 GB card offers a maximum read speed of 145MB/s and maximum write speed of 130MB/s, which is an improvement of 8x in write speed and 2.7x in read speed improvement when compared to Toshiba's current 32 GB memory cards. 
These new memory cards from Toshiba come with UHS Speed Class 3 (U3), that should make sure high-quality 4K video can be captured with ease, with a constant minimum write speed of 30MB/s. 
Toshibas hasn't revealed the pricing and availability of these new memory cards yet but it should happen soon, considering sample shipments for chipset vendors and manufacturers are available now.