TP-Link Portable Battery Powered 3G/4G Wireless N Router [TL-MR3040] – Hands on images
One of the smallest and lightest routers we have seen, that can easily slip into your pocket, is TP-Link Portable Battery Powered 3G/4G Wireless N Router (TL-MR3040). The router is highly portable and runs on a rechargeable battery. It comes with a 3 years warranty.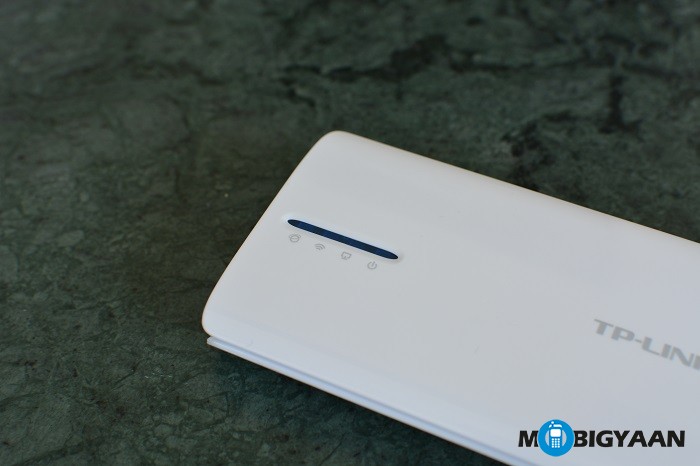 In the Box:
TP-Link wireless router (TL-MR3040)
Battery
USB cable
Power Adapter
Ethernet cable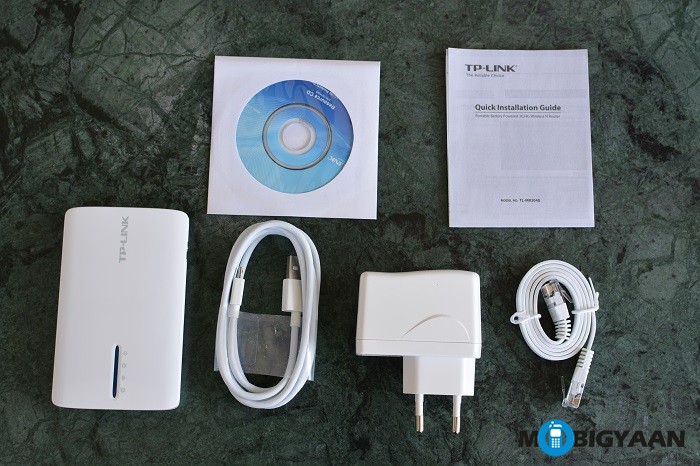 TP-Link TL-MR3040 Router Specifications:
Connectivity: WAN/LAN (RJ-35), USB, Wi-Fi IEEE 802.11b/g/n
Antennae: Internal
Button: Power On/Off Button, Operation Mode Switch, Reset Button
LED: Power, WLAN, Ethernet, and Internet.
Battery: 2000 mAh rechargeable
Power Adapter: 5 V DC, 1.0 A
Frequency: 2.4 GHz
Speed: Up to 150 Mbps
Transmit Power: less than 20dBm
Weight: 94 grams
Dimension: 100 mm x 62 mm x 16 mm
TP-Link Portable Battery Powered 3G/4G Wireless N Router:
The TP-Link portable router is extremely light and portable. It weighs only 94 grams and while looking at its form factor, it is remarkably smaller. It supports almost all the necessary features that you find it in a desktop router. Yet the WPS key is missing. It is highly portable and compatible with 2.4 GHz 802.11 b/g/n. It doesn't support the dual band 5 GHz frequency. The router has 150 Mbps speed for rapid sharing of data over Wi-Fi.
The TP-Link portable router has a glossy finish look and the white color itself shines out. It is even smaller than your smartphone, fits perfectly on your hand.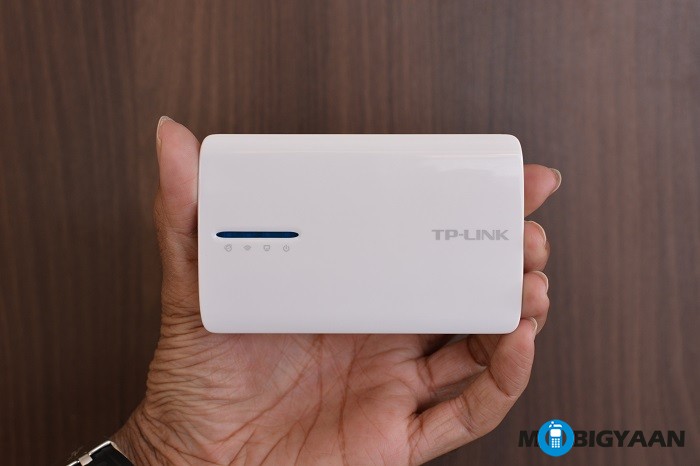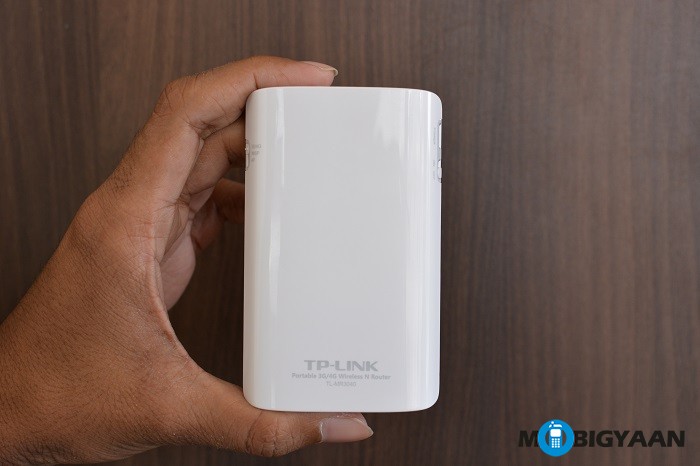 The router has 3 modes – 3G/4G, WISP (Wireless Internet Service Provider) and AP (Access Point) on the left side. Changing the switch to the particular mode sets the router function.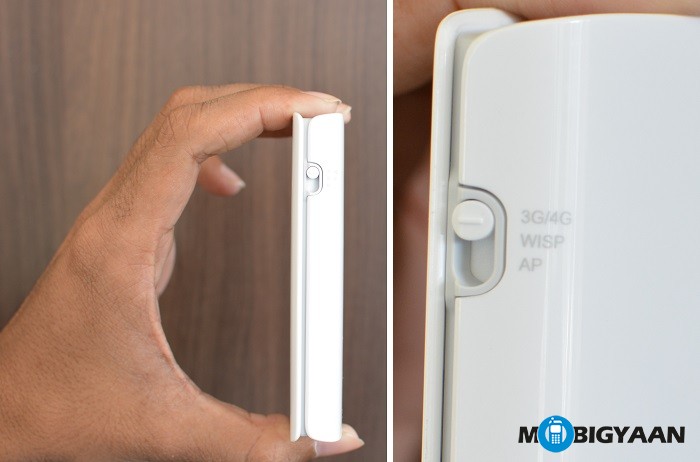 Supports 3 Modes
The MicroUSB is given for charging the battery. There is a toggle switch to turn on or off the portable router.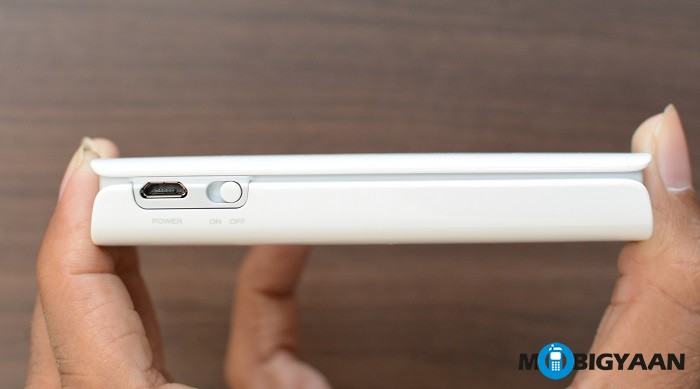 Can Be Charged with MicroUSB
The bottom includes an RJ-45 Ethernet port and a standard USB 2.0 port. The Ethernet port is used as WAN or it can be used as LAN depending on the mode you have selected. The main purpose of the USB port is to host a 3G/4G dongle and share the internet on the go. There is a small reset button lying under a tiny hole to reset the router to factory defaults.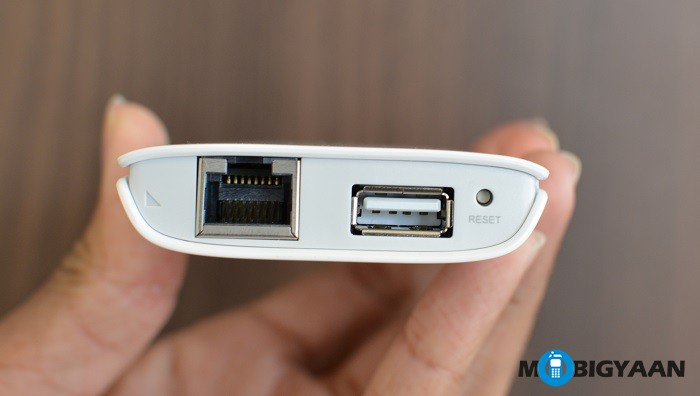 Ethernet and USB Port On The Bottom With A Reset Button
The top is made clean and free from any buttons and ports. The borders look just fine on the edges.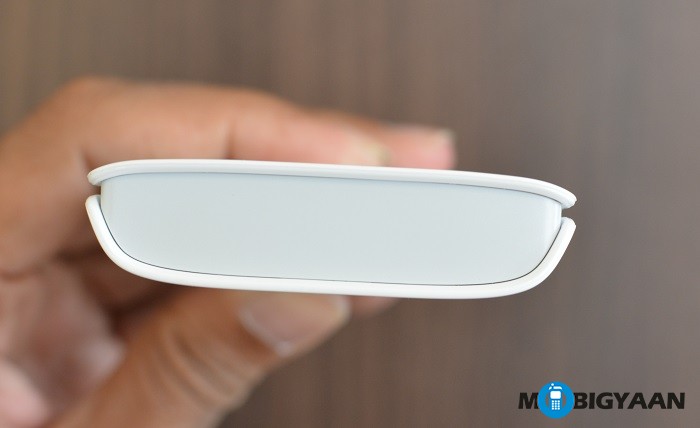 There Is Nothing On the Top
There are 4 LED notification lights on the front – Power, WLAN, Ethernet, and Internet that glows when operated.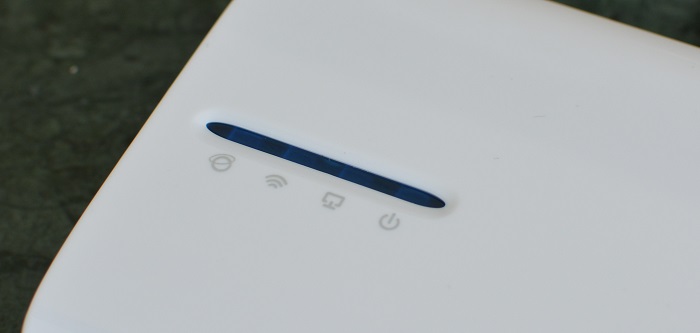 LED Notification Lights On The Front
The back panel can be removed easily so as the battery. It features a 2000 mAh battery that lasts 4-5 hours as mentioned by the TP-Link. The battery is very useful when you are travelling on the move.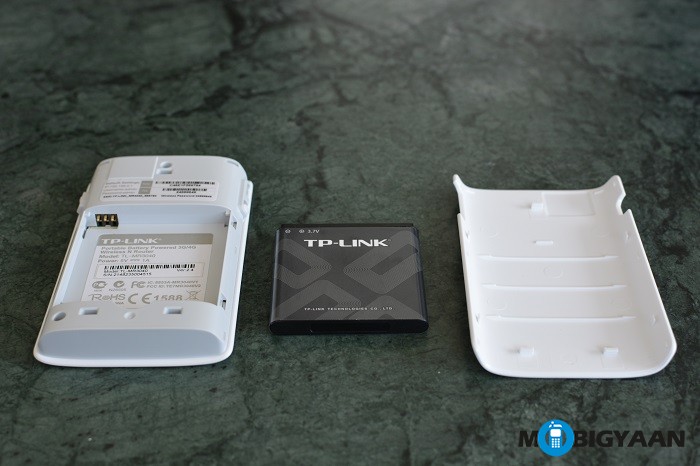 Cover Can Be Removable As Well As The Battery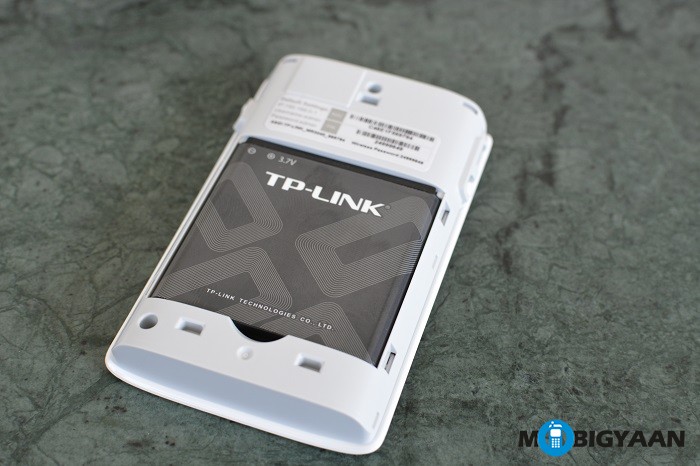 2000 mAh Battery
Sharing the 3G/4G connection is easy for you, just plug in a dongle and surf the internet.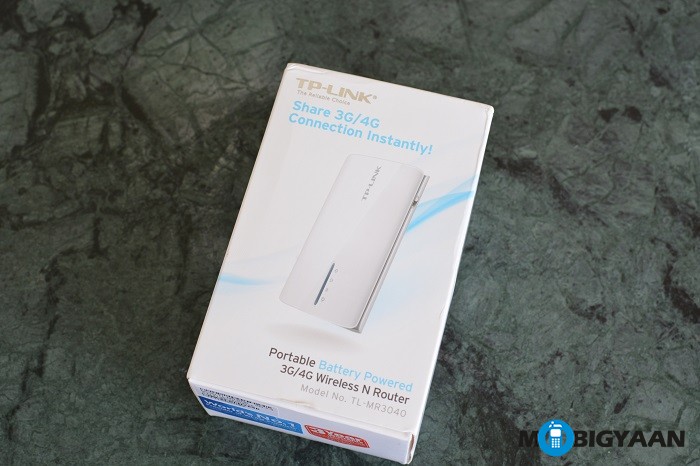 The TP-Link portable battery powered 3G/4G Wireless N Router comes in only one color model, white. It is available for ₹2,000 or less on online stores although the MRP is ₹3,999. The TP-Link router is useful if you travel a lot.