The Telecom Regulatory Authority of India is bringing new apps to Android as part of a revamping process of its services in India. Android OS is a big part of Internet traffic and it is the right move for TRAI to ensure Indian users know what they are paying for.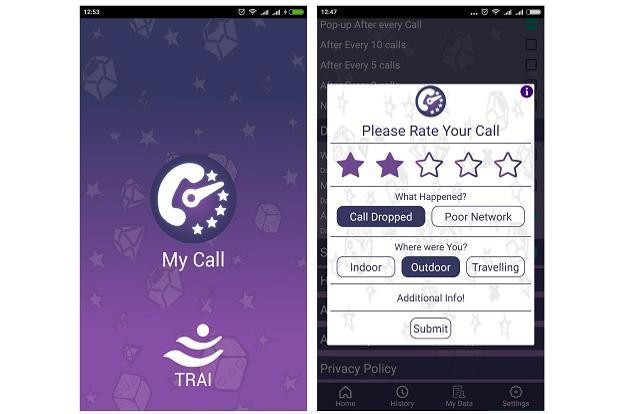 The regulatory authority has no launched the MyCall app. The Android app is a step towards getting feedback from users all over India to judge the quality of calls. After installing the app, the user will be asked to give ratings from 1 star to 5 stars as soon as the call ends. The app will also ask for some more details like where the call was made. Outdoors, Indoors, or while traveling. Of course, you can choose to add this feedback later on as well at your convenience.
Another app launched by TRAI is the new version of the DND app. a prior version of the app was launched in August. Needless to say, the app blocks calls and messages that are bothering you. Apart from that, an intelligent spam detection engine similar to Truecaller is built in this time to further help users in avoiding the likes of telemarketers and advertisers. This is for SMS only. In time the app will create a database of such pestering numbers with the help of feedback. The app will also feature complaints and will update users on actions taken to solve user problems.
The DND app doesn't have good ratings on the Play Store and that is because it lacks compatibility with a lot of devices. Also, there are bugs in the app that ruin user experience like users not able to blacklist blocked contacts, or unable to see saved contacts in the call log. These are pretty basic features which TRAI needs to get right before the app can go up in ratings.
TRAI also launched MySpeed Analytics portal, sometime earlier to help users measure data speeds of their 3G or 4G devices. The regulatory authority has also revamped the look and feel of the website and added features like online submission of comments on TRAI, upcoming event notifications, also a forum for discussions.
Download MyCall app from the Play Store from here.
Download Do Not Disturb (DND 2.0) app from the Play Store from here.