If you have ever flown in an airplane in India, you must be aware that you cannot make any voice calls or use the Internet in-flight. However, that should change soon, as Telecom Regulatory Authority of India (TRAI) has recommended permitting both voice calls and use of Internet in-flight.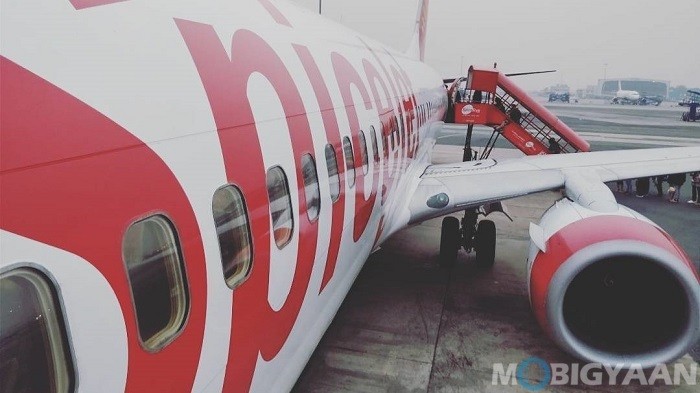 TRAI has recommended allowing the usage of such services not only on Indian airlines, but foreign airlines as well. While Indian airlines currently don't offer any such services aboard, the foreign airlines, that do offer such services to their passengers in-flight, have to turn them off once they enter Indian airspace.
"As long as provision of the service is technically feasible and security concerns can be addressed, there should be no regulatory barrier in the provisioning of any of these services." said TRAI in a statement.
However, these services, especially voice calling, wouldn't be availed to the passengers as soon as the plane takes off, as TRAI says that making calls will only be allowed once the plane reaches an altitude of 3000 meters.
Well, while making voice calls from an airplane up in the sky does sound cool and convenient, it also poses a risk of increased noise levels in the flight. Something that may not happen when the passengers are allowed to only use the Internet.
That said, the voice calls and Internet services will be offered as In-Flight Connectivity (IFC) services in Indian airspace. And, TRAI has also suggested creating license for IFC providers, with foreign telecom operators allowed to team up with a local telco in order to provide these services on foreign airlines in Indian airspace.
"The IFC service provider should be imposed a flat annual licence fee of token amount of ₹1. There should not be any difference in the charges to be levied for domestic and foreign airlines in Indian airspace." said TRAI.
While this is certainly a good news for passengers in India, the Indian airlines will have to incur extra costs on their side to offer Wi-Fi services to their passengers as they will have to equip their existing aircrafts with instruments that could offer Internet through Wi-Fi to their passengers.
"If bought along with an aircraft, the cost can be capitalised and amortised. Retrofit is very expensive. Operating costs can be offset through various revenue models" an aircraft executive said.
Well, even if this turns out to be an expensive affair for Indian airlines, it should certainly help them compete better with foreign airlines.