Are you fed up with working on a Windows /Mac OS PC?  Do you look at your PC and wonder if could match up with your mobile? How about getting an Android advantage on your PC?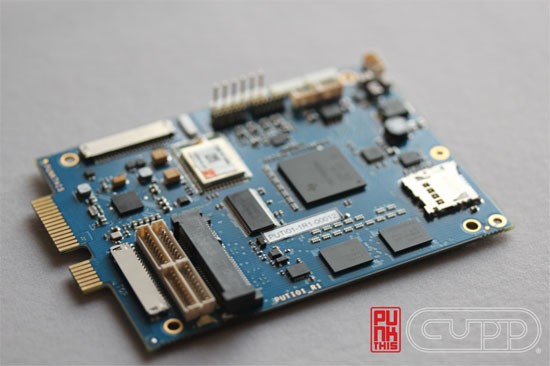 Well, Google hasn't done it till date but you can, with CUPP computing's chip called PunkThisBoard that can be easily installed in your PC and converts it into an Android running machine. It brings along numerous advantages. It increases your battery life to a great extent for one. How about access to Android market? Finally, Android is something much more flexible than your computer's operating system. Imagine running Ice Cream Sandwich Instead of Windows.
The board measures 2.5-inches, includes a 1 GHz ARM processor, 512 MB RAM, a Wi-Fi radio, an mSATA slot and 2 memory card slots. While it is yet to match up with your PC's configuration, it makes up for it by taking advantage of what your PC has to offer. It can make your PC even better than Android tablets such as Galaxy Tab.  And it is not as if you cannot access your normal OS, you can switch between both operating systems at the click of a button.
The board is priced at $200 (Rs.10,000). We believe trying it out seems a better investment than most Android tablets in the market. Its official date of release is also yet to be decided. Currently, it just seems another level of cool.