The gaming era has evolved and shifted to mobile gaming and this has made handset manufacturers quite happy. Game console sales have been dwindling now as more and more people are using their smartphones to indulge into their favourite games.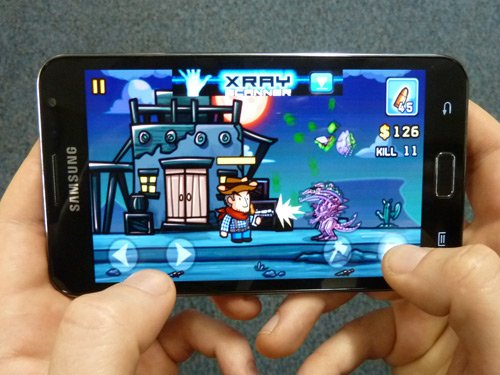 There are tons of game titles offered on all mobile platforms. Not just big names like EA and Gameloft, new and debutants are also earning some serious dough thanks to the large mobile gaming community around the world
.

So what do you do when you are looking for a game title that matches your interest, on the Android Market and can't find one? Annoying, isn't it? Well, why don't you try the app called 'Hooked'. This app for Android helps consumers discover a wide array of new games and content, so that one doesn't have to just keep on searching for games aimlessly.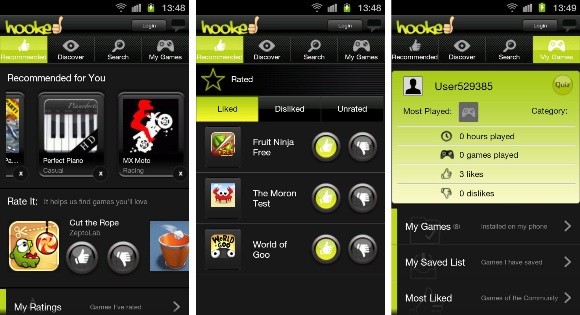 The app is basically a game recommendation and discovery platform, but it's not just any recommendation app, it uses a proprietary algorithm to learn a users' gaming preferences, game play statistics and social mapping to provide them with personalized game recommendations and advanced search features. The more games a user ranks, the more customized the recommendations will become, in short it learns what kind of games you prefer as you progress playing games on your device. It also shows you statistics about you as gamer on your device by making a profile.
Additional features of the app include:
– Personal Dashboard: Allowing users to track all of their game play statistics
– Access to all installed games
– Details on how many games have been played
– How much time has been spent playing each game
– The ability to create a game Queue: Save games in your account to install and play later
– Community Discovery: Find out what others are playing, what games they like and don't like
– The ability to connect with friends to see what they are playing

Download the app for free over here.