Travelling in London? These Android Apps can come in handy
Being in London for the 2012 Olympics could be great moment but as you might be new to the city and travel from one place another, you might find it difficult to keep asking people of the city for directions.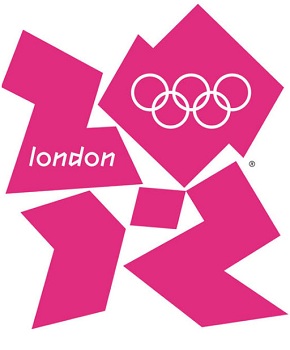 And as this might not feel any good to you, we bring you a list of must have Android apps which will keep you going with the live updates on
London Bus
, Tube, Road Traffic and much more.
London Underground Free: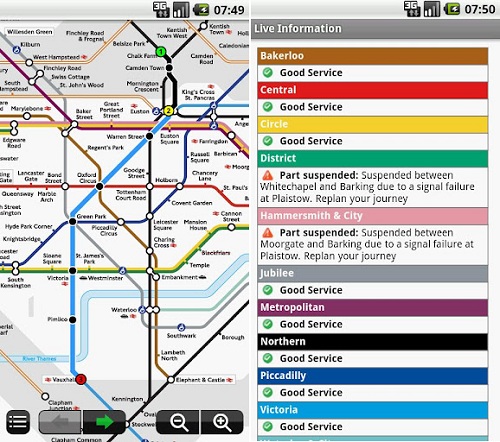 This app is a classic app which gives you access to the TFL (Transport for London) Underground maps which is quite easy and quick to use. The app also supports offline routing with clear maps and text views. It has a unique "Minute Map" feature which is very helpful and also provides Station exit information.

Oh and you can also find Live service status and departure board information and Places of interest with this app.

Download it for your Android device from here.

London Bus Checker: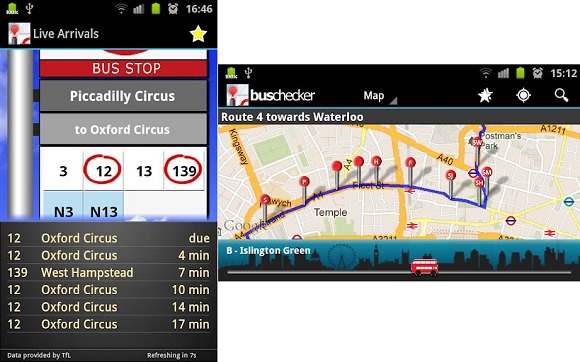 Apart from the Tube or Underground, the London Bus is a popular means of transportation and to help you find new routes and travel from one point to another, the London Bus Checker is a great app to use. Main features of this app are:
Live, updated countdown display of bus arrivals

Real-time GPS map of nearest bus stops

Full route maps for all London Bus Routes – see exactly where your bus goes

Service information – diversions/closures/cancellations

Home screen widget – live arrivals for your favourite stop

Tap on bus numbers to filter the list: see

screenshots

Details bus stop information – routes/map location/direction

Map/route number display – find the right bus to get you home!
It is to be noted that this app is not free and would cost you Rs. 145 in the Google Play Store but going by the reviews, the app seems to be worth every penny. Download the London Bus Checker from here.

London Travel: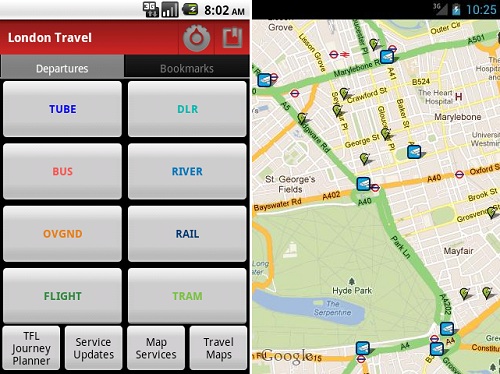 London Travel is a complete app which offers us Live Departure timing of TFL (Tube, DLR, Bus, River Services), National Rail & Overground and BAA. This is an all-in-one app which also fetches scheduled TramLink Departures from TFL and keeps you updated.

The app also provides you with Live Roadside Message Signs, Live Traffic Disruptions, Live Traffic Camera Images and much more. You can download the app from here.

London Road Traffic Live: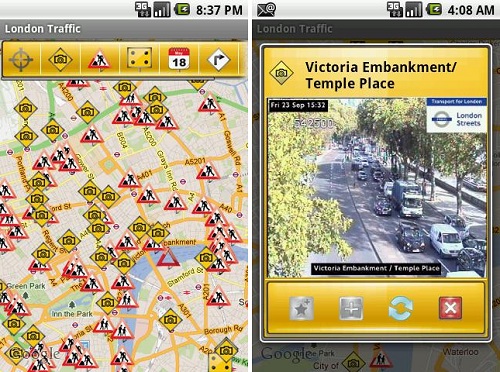 This app helps its user to beat the congestion on roads by letting users access TfL live traffic news & CCTV images of London roads. The app allows you to connect directly to Transport for London (TfL) for the latest road conditions. And thus avoid the congestion hot spots and can even get you direct CCTV camera images.

With the Olympics 2012 in London, there will bring more traffic and disruptions; so it's always better to be ahead of the games by using London Traffic app before setting off and reach your destination on time.

Download London Road Traffic Live app from here.

London City Guide: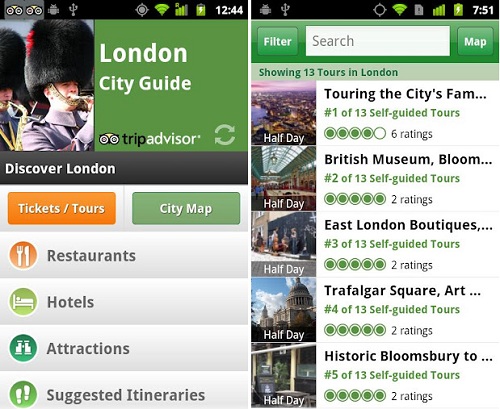 When you are in London apart from the games, you are bound to visit various places of interests and do much more than just roam around. And when you are out of thoughts as to what could be done in the city, the London City Guide app from TripAdvisor comes to your rescue.

The app arrives with information about various restaurants, attractions, hotels and TripAdvisor reviews that users love and all of this is stored in the app and is available offline, so no data roaming charges that are incurred.

This London City Guide is full of information and will never let you down. Download the app before you set off for London from the Google Play Store here.

We have tried to cover the best apps out there but if you know of an app that should be covered here, do let us know in the comments section below and we'll do the rest.