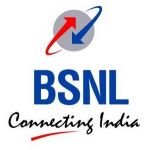 We all know that BSNL gives great Broadband service at high speed, reasonable support, afforable rate and with no frills. This is the reason behind BSNL being a popular choice amongst Broadband service providers. BSNL have a lot of broadband plans to choose for home, offices, rural, urban etc. Most of us get confused while checking leaflets or reading Broadband plans to choose for our usage but if you go through our article, you will understand BSNL Broadband Plans Terminology in seconds. It will be easy to understand the meaning of any Broadband plan by merely looking at the name.
The Following Nomenclature has been adopted for the Broadband Plans across the country:
BB: It is common terminology used to denote Broadband Plan. Hence, BB is used with all plans. For example – BBG 125
G: Stands for General Plan which can be availed by any subscriber i.e. Business, Home, Corporate, institutions, individual etc. in any area (say Urban or rural) For example – BBG 125 is available to any and every customer.
Home: Means it is meant for Home users. For example – BB Home UL 750. This plan is not available to Business customers.
Numerals 'XXX'e.g. 250:- stands for fixed monthly charges in Rupees (FMC). For example – in BBG 250 (250 denotes the Fixed monthly charges/ rent to be charged from the customer).
Combo: Denotes plan with combined rental/FMC for Broadband and landline. There is no extra rental for landline in this plan. For example – BBG Combo 650. Here the customer has to pay Rs. 650/- as one month rental for his Broadband and Landline rental together in a month.
FN: means free usage at night from 2 AM to 8 AM. For example: BBG FN Combo 500. Here the customers' usage at night (between 2:00 AM to 8:00 AM) is not counted in his usage for charging purpose.
Speed: means plans with high speed i.e 8 Mbps on ADSL. BBG Speed Combo 4500.
Super Speed: Means plans with high speed using VDSL i.e. 16 Mbps, 24 Mbps. For example: BBG Super Speed Combo 4999.
UL: Denotes plans with unlimited usage at uniform speed. Say BB Home UL 750
ULF: Denotes unlimited usage plans with differential speeds i.e. higher speed upto a limited free data transfer and lower speed thereafter. For example: Say BBG Combo ULF 900. In this plan, the customer is allowed a download speed of 512 Kbps upto 8 GB download. Beyond 8 GB of download, his download speed falls to 256 Kbps. The term was initially coined to mean "unlimited fair usage". In view of the fact that a separate fair usage policy is proposed for BSNL, the ULF term would now stand for "Usage based differential Speed"
Rural: Special plans applicable in rural areas for which only network subsidy is available from USOF. For example – BBG Rural Combo 999.
Rural USOF: Denotes Special plans applicable in rural areas for which network subsidy as well as Computer subsidy is available from USOF. For example – BBG Rural USOF 99.CSC:- Special plan applicable for DIT CSCs. For example – BB CSC 400. This plan is formulated as a special plan to be offered to the CSCs.
CS: Denotes Circle Specific Plan. For Example – BB Home Combo UL 625 CS1 which is applicable for Gujarat, AP, Punjab circles and Kolkata Telephones only.