Twitter has announced that the official Twitter for iPhone and Android have both been updated and are ready for download bringing in two new features on both the apps which are Swipe shortcut and Find friends.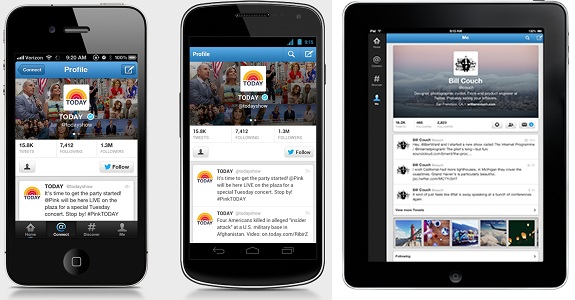 With the Swipe shortcut now just swipe a tweet in your home timeline to reply to, retweet, favorite or share it, or view the Twitter user's profile, without leaving your timeline. With the Find friends feature, now when you upload your contacts' email addresses and phone numbers, you can quickly find which of your friends are on Twitter.

The complete changelog for iPhone is as follows:
Swipe shortcut

Copy and paste for tweets and profiles

Press and hold actions on links in tweet details

Font size settings

Direct Message improvements

Confirmation alert for Find Friends

Improved startup time and general performance improvement

Improved image quality in tweet detail

Accessibility improvements

Profile shows whether a user follows you

Verified badges in people search results

New language: Turkish

Lots of other polish and bug fixes
Complete changelog for Android is:
Swipe shortcut

Improved scrolling and network performance

Improved support for devices running Ice Cream Sandwich

Confirmation dialog for Find Friends

Security improvements

New languages: Filipino, Simplified Chinese

Many other bug fixes, improvements, and polish
To download the app for your device, head over to the App Store and Android Market.