One thing we forever have expected from phones and never got is PC-like functionality. Till date, the world still relies upon 3 devices – tablets, PCs and smartphones. But everything is set to change with Ubuntu for Android coming into the picture. Ubuntu, it is claimed, will bring PC-like functionality for Androids.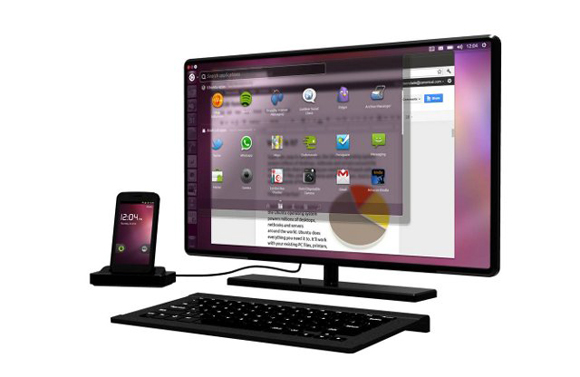 Linux developer Canonical explains how this will work. Ubuntu for Android will use the same kernel for Android smartphones as it uses for PCs. With every phone nowadays vouching for dual-core CPUs in excess of 1 GHz, this doesn't seem a distant dream too. By changing smartphones into PCs, it is possible that the need for actual PCs might even dissipate.

So what changes for you? Well, you can actually run those heavy software's you always ran on and Android/Ubuntu phone. Once you dock your phone with your PC, you can actually access everything you do on your PC. The best part? You can actually enjoy your phone's features such as your Android games, text messaging and Wi-Fi functionality bang on your PC.
The Ubuntu app works with docked phones and can be useful even for connecting your TV on Ubuntu. This is something like Motorola's WebTop connectivity, but it takes the whole thing to the next level. There is an application lens, a people lens that shoes your apps and contacts respectively.
While we do not believe that the world will be running like mad after the Ubuntu app since it is not so popular, but we would love for Windows and Android to wake up and provide us something of this sort. In the meantime, catch this video of the app in action.