UC Browser for Android updated with Auto Pager mode and support for Hindi
With an increasing usage of third party browsers for Android, UCWeb has launched its new version with more interesting features.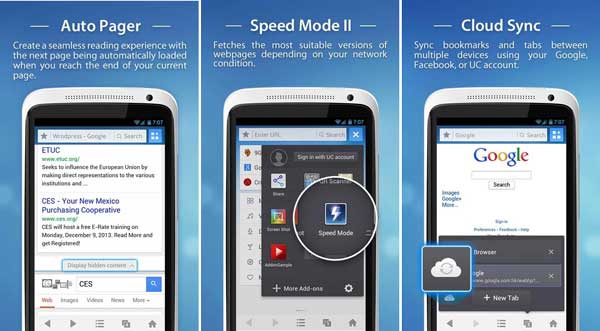 UCWeb, leading provider of mobile internet software and services, released UC Browser v 9.4 for Android. The new version adds features like Auto Pager, speed mode and even helps increase download speed. Other than these features, the browser now has support for the recently launched Android v4.4. The browser also has Hindi language support.
The UC Browser v9.4 for Android has the Auto Pager feature which gives seamless browsing experience with web content divided into pages. Thus when you reach towards the end of the page, the feature will automatically load the next one. The new Speed Mode detects the internet connection and in accordance fetches the most suitable version of the webpage.
The new version of the UC Browser also has an increased download speed, which the company claims is double on an average 3G connection. Similarly the browser can be used to directly download photos from Facebook by long press. Also there is an add-on which can be used to directly upload a video to Facebook. You can download the UC Browser v9.4 for Android from the Google Play store.