Now that the ICC World T20 India 2016 has kicked off, more and more companies are coming forward to serve their users with as much as information possible related to the tournament in an easier way. UC Browser has joined hands with Twitter and Microsoft Bing to bring all the cricket content to their users at one place.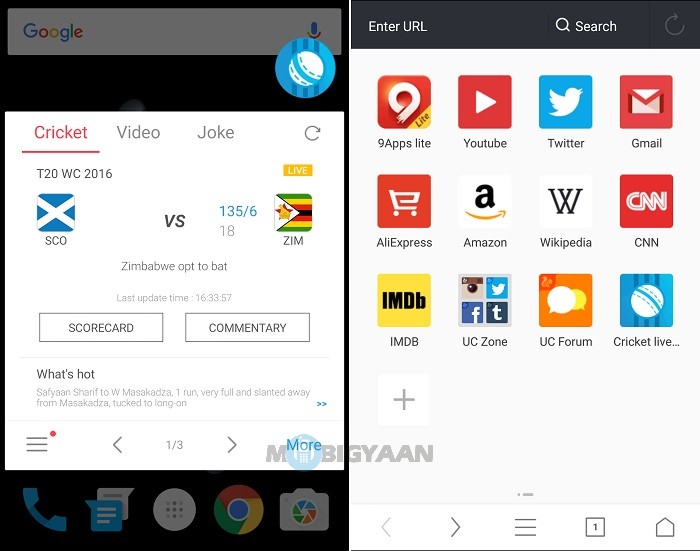 This partnership of UC Browser with Twitter and Microsoft Bing has resulted in a revamped version of UC Cricket which aggregates all the cricket content at one place. UC Cricket made its debut back in 2013 and provided content like news and cricket match updates at that time. But now, it provides content like live score, news, videos, live tweets, photo, stats, commentaries, etc.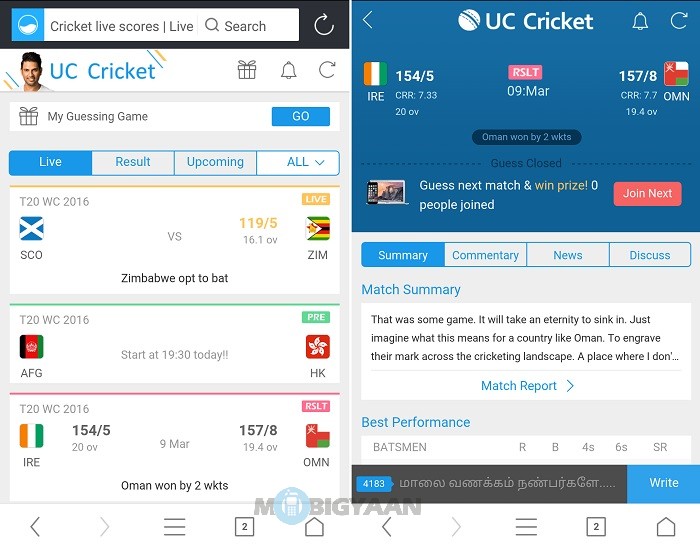 "India has the largest young population in the world, driving the digital media consumption patterns. There is likely to be an overhaul in the way content providers distribute their content across digital platforms as UC Browser adapts itself for such role to meet the expectations of the industry." said Kenny Ye, GM of Global Markets, Alibaba Mobile Business Group.
"Our cooperation with Twitter and Bing is going to reshape the digital cricket content landscape, considering the modalities of our cooperation and scale of our combined user base. This partnership is going to offer the right mix of content for all cricket lovers in India ahead of the upcoming cricket season." Kenny Ye further added.
In its partnership with UC Browser, Twitter will be providing live, public, and conversational content related to cricket matches on UC Cricket such as trending Tweets of cricketers and exclusive Twitter only content from the accounts of official cricket teams. On the other hand, Bing will provide predictions for the upcoming games via Bing Predicts.
Talking about the features of UC Cricket, it includes a floating widget called UC Express which is in the shape of a cricket ball. It will let users gain access to the cricket content quickly. During a live match, UC Cricket will show the live score of the teams in the notifications tray. It will also display the live score on the lockscreen so you don't have to unlock the phone every time you want to see the score. Option for Customizable Notifications is also present.
Download link: Android | iOS | Windows PC | Windows Phone