UC News, an app which provides trending and curated news content across all categories has been launched in India by UCWeb. UCWeb is a mobile Internet company which is a part of Alibaba Mobile Business Group.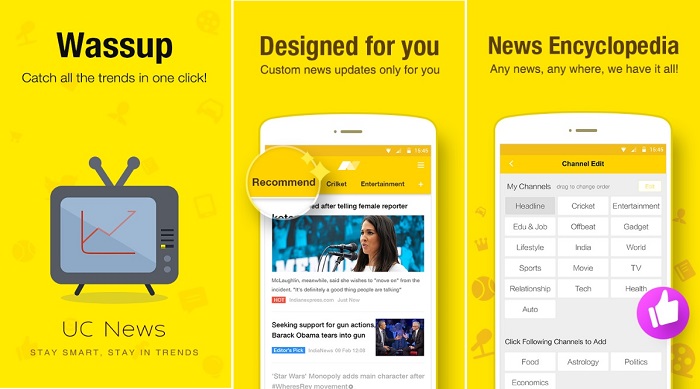 UC News will offer a platform to bring together traditional and new media content creators at one place and serve their content to millions of Indian users who use UC Browser. It is an app that provides one-stop source of trending and curated news content which covers across popular categories including news, cricket, technology, entertainment, movies, lifestyle, health, humor, etc.
The UC News app recommends content to the users based on the keywords trending on Facebook and Twitter. Users can also choose what kind of content they are served by customizing their content subscription. You also have an option to consume the content either in Hindi or in English.
"Digital content consumption is on the rise and the challenge is how we can customize. curate and present diverse content to users. Content providers face difficulties in distributing content of different formats, while consumers are swamped by an information overload. Our answer to the. challenges is to position ourselves as a content aggregator. The newly launched UC News and upgraded UC Browser for India are two contemporary products embedded with the aim of content aggregation." said Kenny Ye, General Manager of UCWeb, Alibaba Mobile Business Group.
Download Link: Android | 9Apps