While the number of mobile internet users in India has rapidly increased to 110 million as of October 2013, UC Browser, which has significantly known in the mobile space, has completed two years in the country.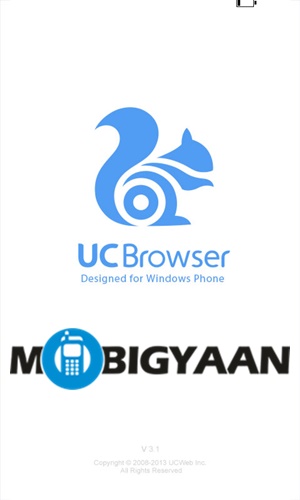 UCWeb, which has the much acclaimed UC Browser for mobile phones, has completed two years of operation in the Indian territory and managed to grow its market share to more than 30 percent. With its efficient data compression technology, which provides a faster browsing experience while saving data usage, has helped to penetrate mobile internet through rural India.
UC Browser uses cloud technology to compress webpages thus making them load faster and thereby solving the major network issue faced in the rural parts of India. It also offers enhanced video feature coupled with powerful download management. The browser also caters to local languages thus improving general accessibility.
While the UC Browser stats reveal that it is used mainly on Android smartphones, which is currently the largest platform in India, the browser supports all phones with any specifications and is available across all platforms. The company has plans to boost online video, gaming and mobile commerce in India.
Speaking about the achievement, Kenny Ye, Managing Director of UCWeb India, said "We want to assert that this is just the beginning for us in this market and the coming few years are going to be 'Golden Age' for Indian mobile internet, given the rapid growth of mobile internet users in India. The biggest drivers of the growth in this space are the decreased mobile data charges which result in increased consumption of online video, mobile gaming, and mobile commerce, and we believe that these factors will continue to be the main growth drivers."