Uninor announces the launch of Talk Time Transfer Facility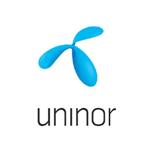 Uninor today announced the launch of a special Talk Time Transfer facility for its customers in Karnataka circle. It makes possible for Uninor pre-paid subscribers to borrow or transfer talk time from family and friends. Subscribers can transfer balance amounts ranging from a minimum of Rs 5 and a maximum of Rs 50 at one go. Maximum numbers of times a user can use this service has been fixed at 7 times in a day.
To request for balance transfer subscribers need to dial *201** # and to initiate the transfer subscribers need to dial *202** #. Rs. 2will be deducted as processing fee from the amount transferred.
To request for Balance Transfer – Dial 201 followed by 10 digit mobile number and the amount in Rs.

To initiate transfer – Dial 202 followed by the 10 digit mobile number and the amount to be transferred in Rs.

A nominal transaction fee of Rs 2 will be deducted from the amount transferred