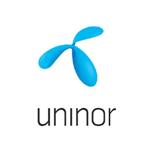 Uninor launched 'Soochna Shakti', a Value Added Service aimed at empowering rural women. The service was launched by Smt. Pratibha Patil, Hon. President of India at an event organized at Vigyan Bhawan earlier today. This service will not only help in empowerment of rural women but they will also provide other benefit such as learning English.
'Soochna Shakti' will deliver information, expert advice and news alerts on health, education, self employment and finance on an IVR portal which can be accessed by dialing a short code from anywhere at any time. 'Soochna Shakti' is being launched as a pilot project on a group of selected Self Help Group (SHG) women in the Uninor Hand in Hand Citizen Centre initiative. The content for this service is developed in association with various Government bodies, NGOs, universities and private organizations in order to ensure relevance, credibility and accuracy of the information.
"Even today in remote areas of India people especially women may not be fully aware of various government schemes and initiatives being run for their welfare. This is a major area of concern and what better way than using mobile connectivity to help deal with this developmental challenge. Mobility can be an effective tool to truly empower lives of millions in these regions by spreading knowledge and skills to enhance livelihoods. The launch of 'Soochna Shakti' is a program in this direction. Uninor has always looked at avenues to reach out to similar sections of society across the socio-economic landscape and has tried its best to make a difference, big or small", said Mr. Rajiv Bawa, Executive Vice-President, Corporate Affairs, Uninor speaking about the initiative. "We are extremely excited to partner with the Government of India through DoT and USOF to make this initiative a reality", he further added.