Uninor launches 'Super Cool Summer Offer'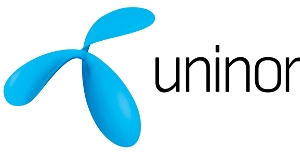 Uninor has introduced a new promotional offer in Andhra Pradesh that offers its customers to fight the soaring temperatures. The new offer is called the Uninor 'Super Cool Summer' offer which is a customer recharge program and is applicable for a period of 10 days starting from May 22 and ending on May 31 2011. Customers stand to win gifts including AC's and coolers amongst other exciting consumer durables and goodies every day.
When a Uninor customer recharges with Rs 198 during this 10 day period, they will automatically receive recharge benefits such as 42,000 local seconds and 1,20,000 local Uninor to Uninor seconds . This recharge will also make the customer eligible for a daily lucky draw that has consumer durables such as ACs, Summer Coolers, Microwaves and goodies such as travel bags as its reward. Select segmented customers also win assured free STD minutes.
Speaking on the initiative, Mr. Satish Kumar Kannan, Business Head – AP Circle, Uninor said, "We have always been striving to delight our existing customers through constant innovation and excitement. This time we have gone a step further by not just rewarding them through free minutes but through quality products that will help them beat the Hyderabad summer heat! On a simple recharge of Rs. 198 – Uninor's flagship product, we are giving away AC's, Microwaves, Coolers and travel bags as prizes to 140 lucky customers across AP selected through a daily draw over 10 days."