Unknown HTC device scores 36532 on AnTuTu; Could be the M8
With most of the flagship devices of 2013 scoring above the 30000 mark on the AnTuTu benchmarks due to the powerful processors, it seems like we can expect the next round of flagship devices to cross the 35000 mark. One such HTC device has already been spotted.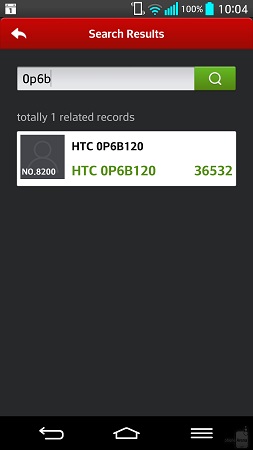 According to a listing on the AnTuTu Benchmarking app, an unknown HTC device with a rather unusual model number HTC 0P6B120 has really crashed rankings. The device has scored a whopping 36532, which is in the range of the powerful Samsung Galaxy Note 3. However no other details of the device are available as yet, but it is safe to assume that the smartphone is powered by the Snapdragon 800 processor.
Considering the score, there are speculations that the HTC 0P6B120 could be the HTC M8, which is supposedly the successor to the HTC One and is expected to be announced early next year. The flagship device is expected to feature a 5 inch full HD display and the recently released Android KitKat v4.4.