With Samsung religiously releasing the mini versions of their popular smartphones, another mini version of an apparent tablet device has been spotted in India.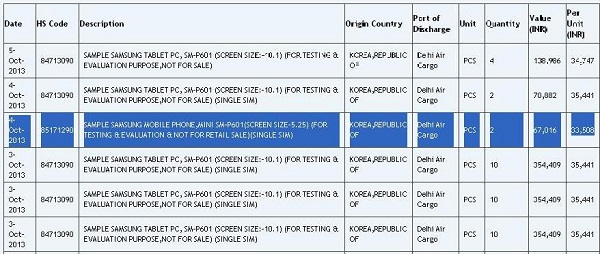 According to reports, Samsung is apparently testing a device with model number SM-P601 in India. Interestingly, the device is said to be a Mini version of another device. To complicate further, the device is priced heftily at Rs. 33508 and sports a 5.25 inch display. While there have been no other reports suggesting the existence of the mini version of a Samsung tablet, the company could very well be working on one.
Rumours are already out that this might be the Mini version of the Samsung Galaxy Note 10.1 tablet considering that it lies in the tablet range. However it is very difficult to imagine how Samsung intends to differentiate between the tablet range and smartphone line given the conflicting display sizes.