Whatsapp for Windows Phone has been updated to version 1.5. The app has been pretty basic on the platform since its launch, but this update seems to bring in some new features to the messenger app. Off course the app still isn't that intuitive as on Android or iOS, but still is pretty decent.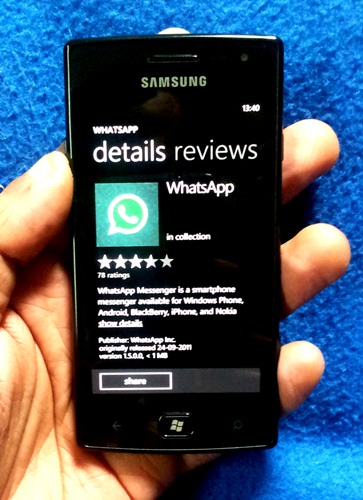 The update brings in some improvement in running on the app and it allows you to edit group chats and also add hyperlinks in chats.

Here's the official change log from the update:

Create and modify group chats

Performance improvements, including:

– able to delete large conversations
– faster insertion and removal of messages to and from local storage
– faster creation of favorites
So are you using Whatsapp on Windows Phone, do give it a try and tell us how was your experience. Head over here to download Whatsapp for Windows Phone.