Updates for the Nokia C3, E63, E66 and E71 pop up on Navifirm
We believe that Nokia is preparing some updates for its older non-touch devices. According to Symbian Tweet, there are firmware available on the Navifirm software for the C3 (v8.70), E63 (v510.21.010), E66 (v 510.21.009), and for the E71 (v 510.21.9).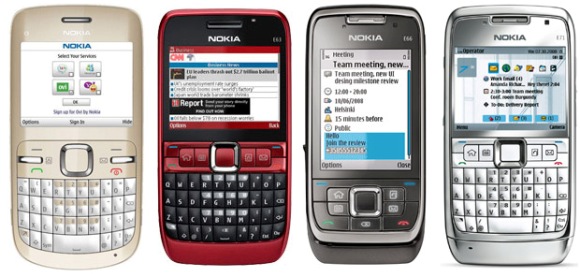 There is no information about the change-log so we can't be sure about any new feature or addition. Also, the updates for the E63, E66 and E71 are non-UDP (User Date Preservation) as these devices don't support this feature, so you will need to make a backup in case you plan to update your device using the unofficial update from Navifirm or even the official update when it arrives.


The updates should be available on the Nokia Suite/Ovi Suite soon and hopefully OTA (Over the Air) as well. Do tell us if you manage to update your handsets.