Upto 60% of reduction in tariffs for Tata Photon Plus
Tata Docomo has has announced new offers for its Tata Photon Plus post-paid and pre-paid customers across India. The company has some new offers of high internet speeds which are said to reduce the tariff plans by upto 60%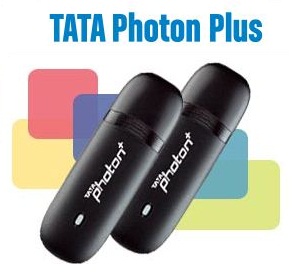 Tata Docomo Photon Plus post-paid customers can choose from unlimited 6GB usage for Rs. 950 rental or unlimited 11GB for Rs.1200. These 2 unlimited plans also offer cash back of Rs 100 per month for 12 months from date of purchase.
Tata Docomo entry level packs now cost Rs 250 that offers 1GB of data download as compared to Rs 650 earlier. Likewise Rs 450 pack which earlier cost 750 will offer 2GB
The company has also introduced Reload packs for Photon Plus post-paid customers with 1GB at Rs 200 and 2GB at Rs 350. In this pack, customers can continue to enjoy uninterrupted high speed internet post consumption of their data limit.
For pre-paid customers there is an unlimited 2GB plan on recharge of Rs. 700.
More information can be found on Tata Docomo Photon's webpage over here.