Various Food Apps for your Android and Bada handsets
Do you love cooking? Or just love to mesmerise your taste buds? Well, we have some food apps for you that you can enjoy on your Android and Bada devices.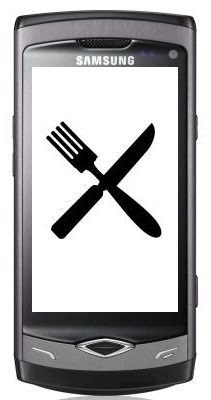 The apps are available on the Samsung's App store as well as the Android Market.
Vegan Recipes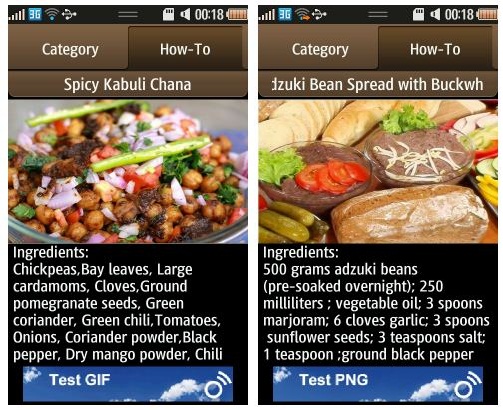 Going Vegan, try out this cool app that lets you browse through a variety of recipes to excite your taste buds. For most of us Vegan means boring but in fact here are a plethora of recipes that offer range and tasty options in all kinds of cuisines.
iRecipe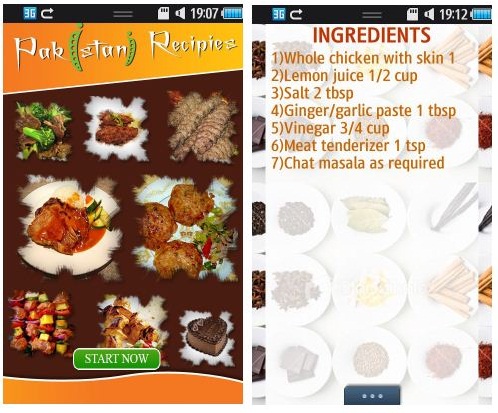 Love Mughlai food, then this application is for you. It covers wide collection of Pakistani food and gives detailed directions of cooking, the ingredients of each and every dish. To understand the actual look it displays the picture of the dish as well.
Cook Book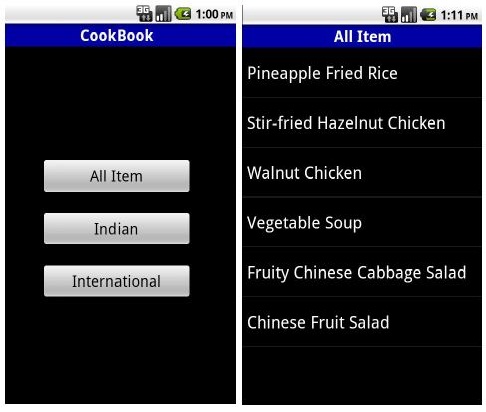 This application is a comprehensive guide to recipes of simplest of dishes and anyone can cook Indian, Chinese, South, Punjabi, Rajasthani, Thai, Italian food.
Healthy Food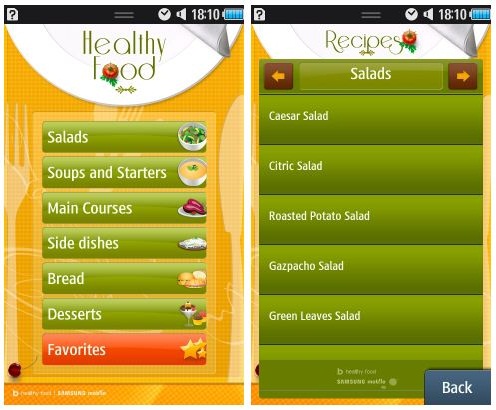 Eating will not be a problem anymore for you who are always afraid of putting on weight. Within the healthy food guide it is available a wide and delicious collection of recipes for you to get the best of it without concerning on weight either on your belly or on your consciousness.
Calorific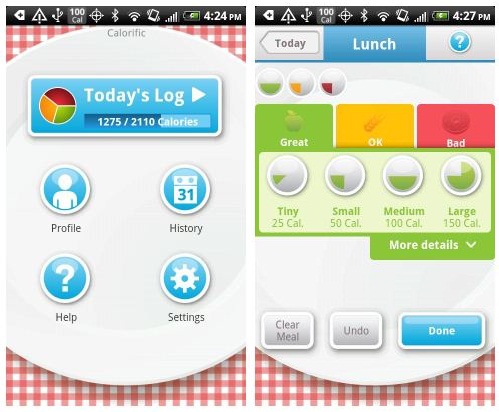 Easiest diet app you've ever used! Lose weight and keep it off with Calorific diet tracker. Calorific helps you make healthier decisions about what to eat and drink, then record it all with two clicks. Follow suggested food categories (green for good, yellow for okay, red for bad), and try to improve your star rating.
Thai Food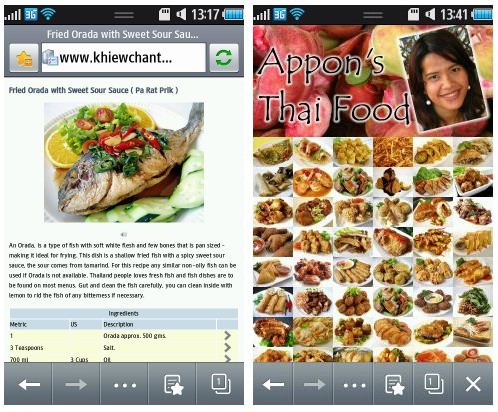 Appon's website has nearly 1000 traditional Thai recipes, and each page has a mobile phone friendly version, suitable for the smaller screens of modern Smartphones. This compact widget lets you browse through recipe pictures quickly with a smooth scrolling touch interface. Then with a tap, it takes you to correct mobile page for that recipe. Tap up or down to change recipe category, and tap left or right to see the recipes in that category. Or tap in the bottom corners and it will auto scroll through the recipes slowly while you watch. The website is an English language website written by a Thai native for lovers of real Thai food.

Do try the apps if you love cooking or even if you are just a glutton.