With the Indian users trying to connect with their favourite brands and celebrities, Viber has launched a new Public Chats service.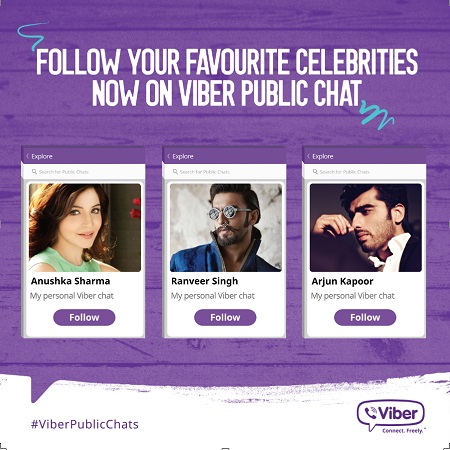 Viber has announced the launch of the Public Chats service, which is the company's new social entertainment concept. The service allows users to discover, share and interact with conversations, communities and content on mobile. The service can be used as a medium for live discussions between celebrities and personalities that Viber users can follow.
The Public Chats service already has a broad range of global celebrities, personalities and brands including Anushka Sharma, Ranveer Singh, Arjun Kapoor, Sonu Nigam, Sachin Tendulkar, Virat Kohli, Rohit Sharma. The popular chats will also be featured on the home screen of the Public Chats sections.
Speaking about the Public Chat service, Anubhav Nayyar, Country Head-India, said, "The release of Public Chats on Viber allows people to interact in a new way, listening to live discussions and staying up-to-date with exclusive content from the people and interests that matter to them most. We are launching this with a great line-up of celebrities, personalities, brands, influencers all over India."