Just days after we have been hearing rumours about WhatsApp adding the video call functionality to the popular WhatsApp messenger, the beta release of the feature is now available.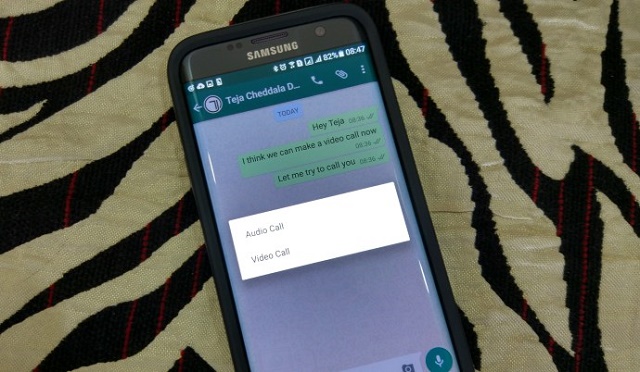 WhatsApp has apparently started rolling out the Video Call functionality for the WhatsApp Messenger. However, the feature is currently available for the beta version 2.16.80 of WhatsApp. To access the Video Call feature, users need to click on the same call icon after which they are prompted to choose between a voice call and a video call.
While the Video Call menu is live in the beta version of WhatsApp Messenger, we were unable to make calls and we presume that the video calling service is not yet activated. Moreover, we expect the feature to hit iOS devices first, followed by Android devices. However, if you are still eager to try out the feature, hit the download link below and try out the latest beta version of WhatsApp Messenger.
Via | WhatsApp beta 2.16.80 APK