Video: UK police using BlackBerry to scan finger prints to check if you are a criminal or not
Now this is a very interesting piece of news coming in. The Police of the state Essex in the UK are now equipped with BlackBerry smartphone with a finger print scanner attached onto it. The Essex Police will now be using the device to scan your fingers prints and immediately find out everything about you.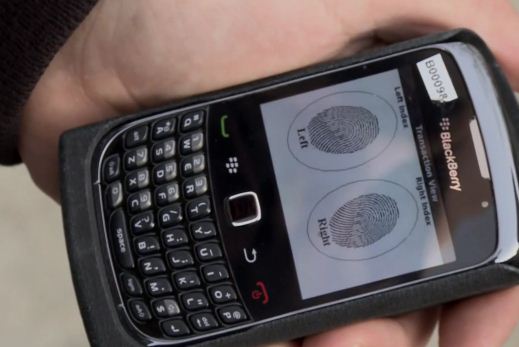 After the official conduct a scan, they'll be served with all the information about the person, as to where he belongs to, if he has any criminal record in the past, if yes, then in what cases and all. And all this happens within minutes. If you are a criminal, then you know what will happen to you, but if not, then sure you have better chances to avoid the jail.

Cool right? Well yes totally cool and impressive. All the officials in The Essex Police force have been trained with such BlackBerry smartphones, thanks to the National Policing Improvement Agency (NPIA), which aims that this new system help the police a lot and also give suspects little chance to fake their identity.
The Essex Police has released a video explaining about the device and you can catch that below