Videocon launches Mobile Services in Tamil Nadu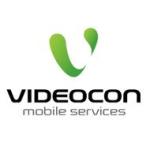 Videocon has launched its Mobile Services in India. Videocon Mobile services are now available in Coimbatore and it is expected that Videocon Mobile services will be available in entire Tamil Nadu Telecom Circle including Chennai by the end of this month. With this launch Videocon becomes the Telecom Operator to enter the Indian Telecom Market.

Videocon Mobile Services SIM card is available at Rs. 49. It comes with Rs. 5 talk value and life time validity.
Base Tariff Details are :
Local Calls : Re.1/minute
STD Calls : Rs. 1.5/minute
Local SMS : Re. 1/SMS
National SMS : Rs.1.5/SMS
International SMS : Rs. 5/SMS

Roaming Charge Details
Outgoing Calls (within visited Circle) : Re. 1/minute
Outgoing Calls (outside visited Circle) : Rs. 1.5/minute
Incoming Call : Re.1/minute

To keep your Videocon SIM active you need to recharge it with atleast Rs. 200 every 6 months.

Customer Care Details
Customer Care Number : 121
Customer Care Alternate Number: 9080012345
Customer Care Email: 121@videocon.com

Stay tuned to MobiGyaan for more details on Videocon Mobile Services