ViewSonic gives an early peek of dual-SIM equipped ViewPhone 4s, 4e and 5e smartphones
As the Mobile World Congress approaches, we are seeing a number of product manufacturers unveiling some of their products. ViewSonic, for instance, has just unveiled some new smartphones that it will be announcing at the MWC.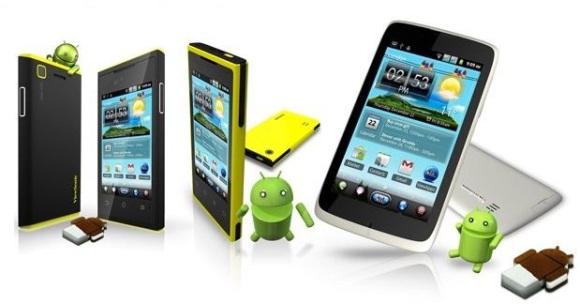 All of the smartphones have dual-SIM capabilities and just for some goodness, all of them run on the latest Android 4.0 ICS platform.
First we have the 4s, which will have a 3.5-inch 960 x 640 Super Clear IPS LCD, a 5 megapixel camera along with a VGA front-facing camera and a 1GHz processor.
Second is the 4e, which will have a 3.5-inch LCD display but with a 480 x 320 resolution, a 650MHz processor, a 3 megapixel camera.
Lastly, the humungous 5e, is a 5 incher device with a 800 × 480 screen resolution.
So, this was just a teaser, the official announcement is still due. So, wait for the MWC for a huge number announcements. Stay tuned!