BSNL launches three new tablets, seem better than the Aakash
We have seen private players like Reliance bring out their own tablets or have bundled their data usage with OEMs in the past. Following their footsteps, Bharat Sanchar Nigam Limited (BSNL) has today announced the launch of three tablets running on Android 2.3 Gingerbread. The tablets are being brought in collaboration with Pantel; a Noida based company.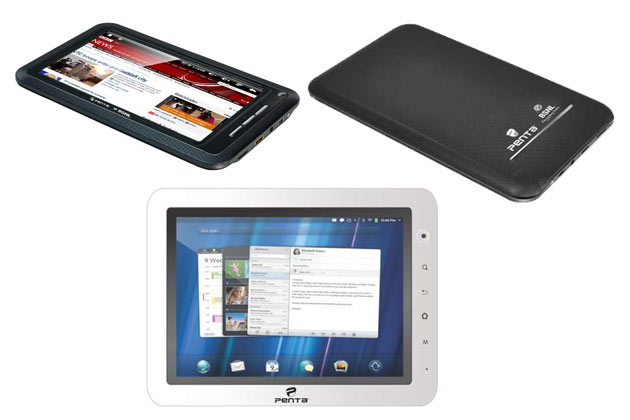 The three tablets have been priced at Rs 3,250, Rs 10,999 and Rs 13,500 thus making them available for users in all price range.

Of the three tablets, there are two 7 inch tablets and one 8 inch tablet which will be sold by BSNL. The cheapest of the three tablets is the Pantel T-Pad 701R, which will be a 7 inch tablet with resistive touchscreen with a display resolution of 800 x 600 and 16:9 aspect ratios. The 701R will have Android 2.3 Gingerbread OS, run on a 1GHz ARM chipset with 256 MB of RAM.
The 701R is an only-Wi-Fi tablet, has a 3000mAh battery and 2GB of internal memory which is expandable via microSD card. There is also a VGA camera in the front, which can be used for video calling as well. It is priced at Rs. 3250 thus making it a nice buy for low-end users with some decent specs, at least better than the Aakash.
The second in the line is the is the Panta T-Pad WS704C which goes on to have almost the same specs as that of the 701R but only differing by having a 3G radio onboard (Supporting both CDMA/EVDO and GSM). The camera is upgraded to a 2MP at the rear and also has inbuilt A-GPS, Bluetooth and Accelerometer. The RAM is 512 MB thus providing a much faster user experience compared to that of the 701R. It is priced at Rs. 10,999.
Last but not the least is the T-Pad WS802C, which is an 8 inch tablet with capacitive screen instead of the 7 inch resistive in the other two tablets. The specs of the WS802C remain the same as that of the 704C though it comes with a 1.2 GHz processor and a 512 MB RAM thus making it the fastest of all. The 802C is priced at Rs. 13,500.