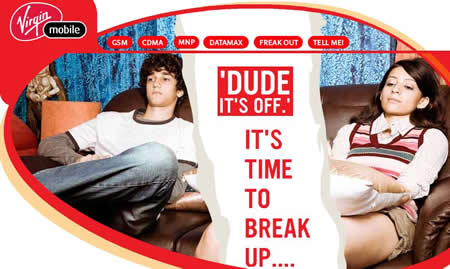 After 3 year of marriage, Richard Branson's Virgin Group decided to break up with Tata Teleservices. Tata Telservices, which entered into a 50:50 JV for marketing mobile connections on a revenue-share basis with Virgin Group, has decided to buy out 50 percent stake held by Virgin Group [as per the reports by The Hindu Business Line]
The other agreement of TTL to alongwith with 50:50 JV was a branding arrangement that allowed TTL to use the Virgin brand in return for royalties. It is learned that TTL will continue to pay a royalty free for branding arrangement. So you can still use Tata Teleservices' Mobile Service under brand name of Virgin Mobile.
We feel that Tata Tele will gradually move its Virgin Mobile CDMA customers to Tata Indicom, the CDMA Mobile Service of Tata Teleservices and Tata DOCOMO, the GSM Mobile Service of Tata Teleservices.