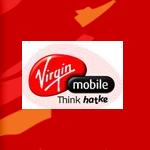 Virgin Mobile,the youth brand of Tata Teleservices is planning to expand its reach by launching its GSM services. According to our sources Virgin Mobile will be very soon announce launch of its GSM Services in Mumbai & Maharashtra and Chennai and Tamil Nadu Circle.

It is possible that Virgin Mobile GSM may use TATA DOCOMO's network just as Virgin Mobile is using TATA Indicom's network to operate.TATA DOCOMO is yet to roll out its services all over India so it will take time for Virgin to establish its mark all over India.

TTSL has recorded the highest no. of subscriber during a month from past 3 months. TATA DOCOMO is the main factor behind this. Time will tell what benefits will TTSL reap after the the launch of Virgin Mobile GSM services.

Stay Tuned to MobiGyaan for Virgin Mobile GSM Tariff and other details. MobiGyaan will keep you updated about the latest happenings as always.