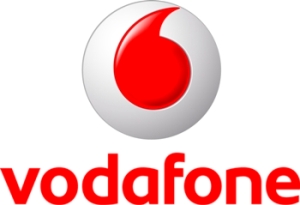 Everybody loves the little pug and those adorable Zoozoos. Yes I am talking about Vodafone. Vodafone UK has been ranked as the 5th most powerful brand in the world. And that is not all; they are also the only telecom company and the only British brand in the top ten followed fixed line US telecom brand AT&T on the 10th and US telecom services provider Verizon on the 12th place
.
The ranking has been done by Brand Finance Global with about 500 major brands including Google, Apple, Microsoft, Wal-Mart, GE, and many more. It is one of the most comprehensive brand value league tables which rank the most valuable brands across all major markets.
Vodafone came into the Indian market in 2007 when Vodafone agreed to acquire the controlling interest of 67% held by Li Ka Shing Holdings in Hutch-Essar for $11.1 billion, piping Reliance Communications, Hinduja Group, and Essar Group, which is the owner of the remaining 33%. The whole company was valued at $18.8 billion. Vodafone's investments in Africa and Australia have continued to boost its global brand presence, with its joint venture in Australia now fully transitioned to the Vodafone brand. Despite being the world's most valuable mobile telecoms brand, there is still further potential upside, principally across its partner market network, now present in over 40 markets, which could return more value from the brand to both Vodafone and its partners.
David Haigh, CEO of Brand Finance commented, ''Vodafone's presence in the top ten is testament to the UK's ability to grow and nurture great brands despite a tough economic climate. From a global perspective, five of the top ten largest growers are technology-related companies, reinforcing the importance of embracing technological innovation to give a seamless, value-enhancing brand experience. We have found that, across many leading companies, senior management are increasingly using brand valuation dashboards to monitor the health of their brands throughout the year in order to make better informed strategic marketing decisions. This trend is likely to continue as the sheer size of these brand values becomes impossible to ignore.''