Vodafone demonstrates its 3G services in Mumbai, first 3G video call from Mumbai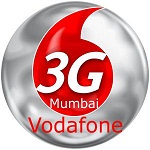 Vodafone Essar, today demonstrated its 3G services for its customers in India. The first 3G video call was made by Marten Pieters, Managing Director, Vodafone Essar from Mumbai to Delhi. Vodafone Essar is the first private telecom company in the country to showcase a 3G video call. Vodafone has already acquired 3G spectrum in 10 circles – Delhi, Mumbai, Chennai, Kolkata, Maharashtra, Gujarat, Tamil Nadu, Haryana, Uttar Pradesh (E) and West Bengal and is looking to tie up with other operators to provide 3G services in other circles as well. Vodafone Essar will launch 3G services in the first quarter of 2011.
Tata DoCoMo & Airtel has already started promoting their upcoming 3G services through their internet portal and television advertisements. It will be interesting to see how Vodafone encounters the 3G strategies of DoCoMo and Airtel. 3G services will give customers an all-new experience with faster internet access and speedy data download. Vodafone will be keen to roll out of this latest technology to give their customers some key facilities like video calling, high speed internet, live mobile TV, better gaming experience and much more.