Vodafone India and ICICI Bank have today announced strategic alliance and have launched a unique mobile money transfer and payment service called 'm-pesa', trademark of which is held by Vodafone.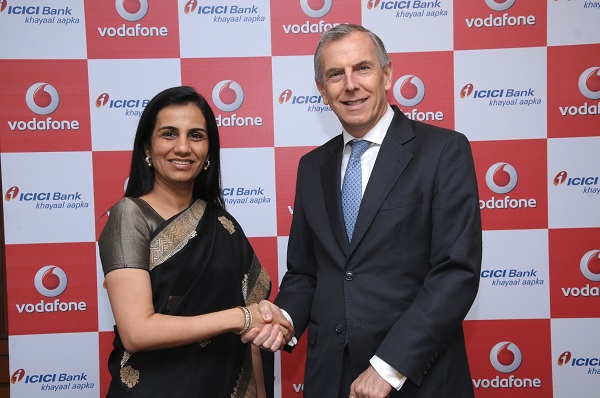 The announcement was made by Marten Pieters, MD & CEO, Vodafone India Ltd. and Chanda Kochhar, MD & CEO, ICICI Bank.

The service 'm-pesa' comprises of a mobile money account with ICICI bank and a Mobile Wallet which is issued by Mobile Commerce Solutions Ltd (MCSL) which is a 100% subsidiary of Vodafone India.
 
This innovative offering will give the customer a comprehensive service comprising:
 
Cash deposit and withdrawal from designated outlets

Money transfer to any mobile phone in India

Range of mobile payment services including purchase of mobile recharge, recharge of DTH  services and utility bill payments

Money transfer to any bank account in India

Payments at select shops
These services are made convenient using a vast network of authorized agents who will enable the customer to deposit and withdraw cash in and from their account. By facilitating banking transactions at such agent locations, this alliance effectively delivers the last mile access in remote areas.
 
The mobile payment service will be launched initially in the eastern region of the country which include Kolkata, West Bengal, Bihar and Jharkhand and later on will be rolled out to other parts of the country in a phased manner.