With Wi-Fi access becoming a major requirement for smartphone users, Vodafone has now launched free Wi-Fi services in Delhi.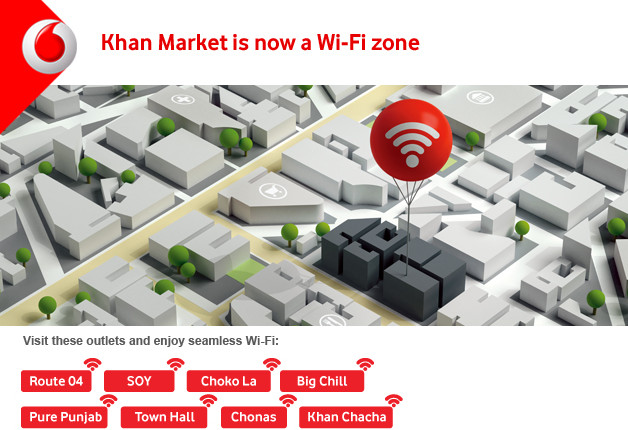 Vodafone has announced the launch of free Wi-Fi connectivity in Delhi. The service is available in Delhi's Khan Market area for both Vodafone and Non-Vodafone subscribers. The service would cover most frequented hotspots like ROUTE 04, SOY, Choko La, Big Chill, Pure Punjab, Chonas, Town Hall and Khan Chacha.
To avail the free Wi-Fi service, Vodafone subscribers need to SMS ACT TRYWIFI to 111 to access the Wi-Fi and avail 50 MB data daily for 30 days. Non-Vodafone customers can collect their vouchers from the outlets in the area and enjoy free Wi-Fi for 20 minutes.
Speaking about the new free Wi-Fi services, Vodafone, said, "Khan Market is a prominent place in the national capital where thousands of people mostly youngsters visit every day for Leisure, dine-in, business and shopping purposes. Covering the entire Khan Market, the deployment of Wi-Fi hotspot would ensure seamless connectivity across the market. The launch is in sync with the emerging trends of data consumption especially by the younger generation for whom it is imperative to stay connected around the clock. The addition of Wi-Fi services Khan Market will be another feather added to the charm of one of the most well-known markets of the city."