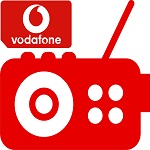 Vodafone Essar has announced the launch of Vodafone NIGHT RADIO for all its subscribers in Karnataka. By subscribing to this service, Vodafone customers can tune into their favorite music all through the night for just Rs 2 per day.
Vodafone subscribers need to dial 55170 (toll free) and they will be guided through an IVR to activate NIGHT RADIO. Users can choose from local hits and Bollywood numbers to devotional songs and enjoy the most popular songs on Vodafone NIGHT RADIO any time between 11.00 pm and 7 am.  Vodafone NIGHT RADIO is available in English, Kannada, Hindi and Tamil. Vodafone NIGHT RADIO can be accessed through all handsets, thus enabling even a rural customer to enjoy the benefits of this service.
The Night Radio offers following programmes:-
23:00 – 00:00 :-> Super Hits (Aaj Ka Special)
00:00 – 00:30 :-> Desi Beats
00:30 – 01:30 :-> Love Zone
01:30 – 02:30 :-> Bollywood Masala
02:30 – 05:00 :-> All Time Hits
05:00 – 07:00 :-> Spiritual Mornings*
* On first time subscription, customers can request for devotional songs basis their faith / religion, basis which, the entry will be saved permanently.