Vodafone launches Zoozoo X'mas Melodies' Facebook App for Christmas
Your favourite Zoozoos are back as Vodafone has launched the 'Zoozoo X'mas Melodies' app for Facebook users.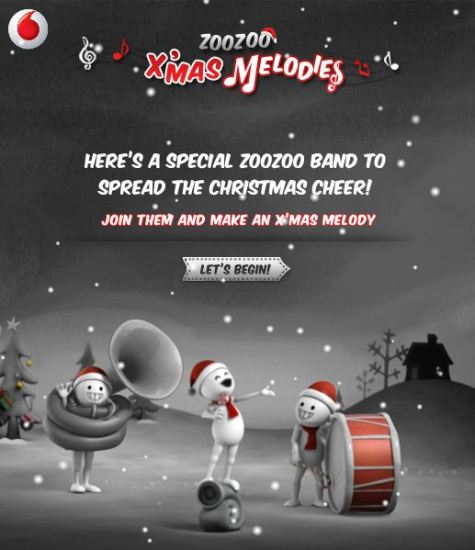 The Zoozoos, carry special instruments and fans can select Christmas carols sung by the Zoozoos and add sounds via their keyboard. To add to the fun quotient, users can slam snow-balls on an oddly shaped gong, shake their hips while wearing a tambourine or even spew bubbles from a Zoozoo-esqe tuba.

Talking about the new app, Anuradha Aggarwal, Vice President- Brand Communication and Insights, Vodafone India, said, "Vodafone Zoozoos have spread cheer through their unique and quirky antics ever since they came into our lives. This special Zoozoo application has been designed to add to the festive fervor and let fans experience the Vodafone way of celebrating life with joy, fun and togetherness. Our lovable Zoozoos will help you send personalized greetings to your friends and family across the world this Christmas. With the world going digital, we are confident that this application will be quite popular amongst the millions of Zoozoo and Vodafone fans on Facebook."

So go ahead and enjoy Christmas with the Zoozoo X'mas app over here.