Vodafone has just announced the brand new K4201 3G USB data dongle which it claims to be the India's fastest dongle. The new 3G data dongle is specifically for its postpaid customers.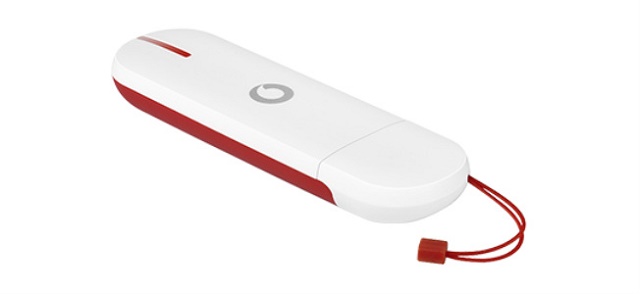 The K4201 3G USB data dongle comes in three color options: Black, Red and dual tome White and Red. It supports data transfer speeds upto 21.1 Mbps (Downlink : 21.1Mbps and Uplink : 5.76 Mbps). There is also microSD card support with memory upto 32 GB. There's also a new enterprise specific feature through which you can lock a SIM card to a single dongle.
The K4201 supports all the popular operating systems such as  Windows 8, Mac, Linux, Fedora and Ubuntu. On the software front, you have phone book functionality, you can set data usage limit. There's a new revamped dialer which features functions such as Web Chat, Help Line number on dash board, Online Banner for Vodafone offer updates and troubleshooting guidance for common error codes. Users can also download latest dialer softwares online.

Vivek Mathur, Chief Commercial Officer, Vodafone India said on the launch of the dongle, "With the growing penetration of data, there is a constant demand for high-speed connectivity. The launch of Vodafone K4201 3G dongle, with consistent connectivity and upto 21.1 Mbps superfast data transfer caters to this demand for high speed mobile data services."
On the K4201 launch, Vodafone has brought a couple of offers. The first is the 100 % cash back offer in which you get a discount of Rs. 100 on 3G plans with rental of Rs 650, 750 & 850 for 12 months. Secondly there's the advance rental offer on select 3G postpaid rental plans (650/750/850) where you can pay the rental for 6 month in advance and Vodafone will give you 2 months rental free.
The Vodafone K4201 3G USB data dongle is available at key Vodafone Stores across the country at a good price of Rs. 999.