Love the iPhone 'Slide to Unlock' lockscreen? Well, now you can have it on your Android handset with the iPhone Lock Screen Theme Pro app. The app is available for free on the Android Market.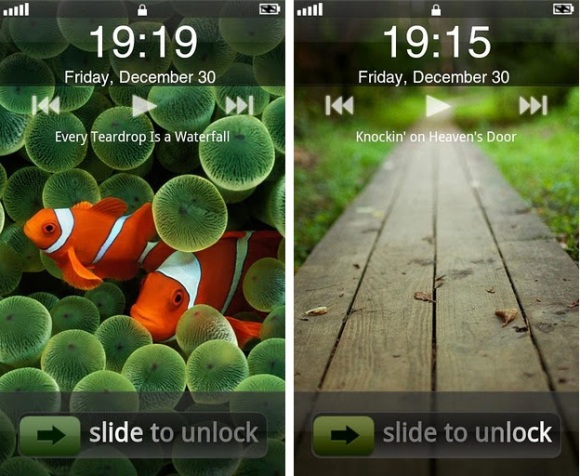 You can add various backgrounds for the lockscreen as there are HD pictures in app. The app has pictures of abstract backgrounds, maple leaf, koi fish aquarium, rainy day, sakura flowers, hearts, balloons, sky, snowfall, bubble and fireworks.

The app isn't a resource hogger and runs pretty smooth. You can even enable or disable sounds and there are more wallpaper options for you to download. You can also play or pause your music and change tracks straight from the lockscreen.
10 Beautiful images to choose from

Matching color Sliders

Loads of fun and awesomeness on the lock screen

You can also disable the home button by checking the option
Check out the app over here.