Good news for the devotees having mobile phones. You can now celebrate the auspicious MahaKumbh with nexGTv on your mobile phone. NexGTv, a mobile TV service which is now now livestreaming the auspicious baths of the Maha Kumbh till March 10th, the Mahashivratri.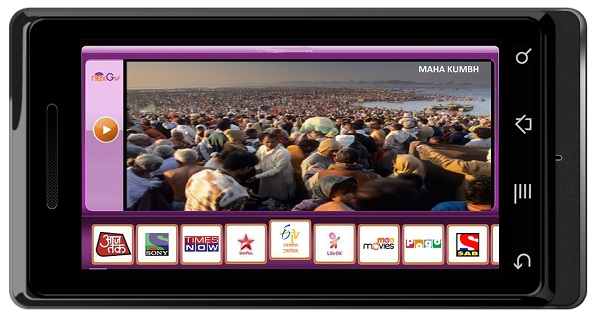 The users of this service will also get to watch repeat telecasts of the baths on the mobile phones. The streaming, which will be carried out through ETV channels of Uttar Pradesh/Uttarakhand, will go live at 6 AM and continue till the bath concludes at 1 PM.

The six major bathing rituals, which will be telecast live from Sangam (the meeting point of three holy rivers), will be accompanied by musical soft stories and views of experts through various discussions on spiritual, sociological and metaphysical aspects of the baths as a voice-over. This will help not only feel virtually present at the rituals but also to increases the sanctity of the same.
 
The schedule of the rituals is as below:

There also will be a half hour documentary on Kumbh Amrit Manthan at 8 AM every day. The eight episode documentary will narrate the mythological views on Maha Kumbh 2013 and celebrate the religious spirit of the auspicious event.
 
NexGTv, which caters to seven million users across demographic categories in India, has previously telecasted the ceremonies of Durga Pooja and Ramlila. Thus helping the Indians to have access to the religious events.