Nokia India recently launched the much awaited Windows Phone 8 running Nokia Lumia 920, Lumia 820 and the Lumia 620 smartphones in the subcontinent and we had a chance to go hands-on with the devices.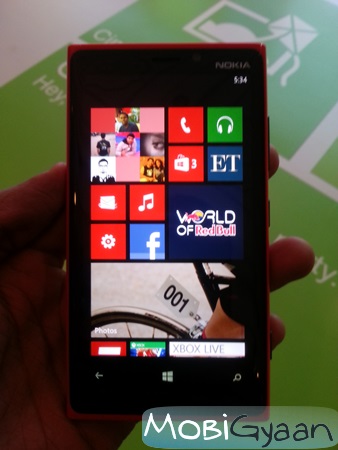 And in this post we will discuss about the flagship Nokia Lumia 920 smartphone which packs in a super-sensitive 4.5-inch Pure motion HD+ display which the main attraction of the device as using the Windows Phone 8 OS on the display is just smooth.
The device is sturdy and the built quality is great but as we all know, the smartphone is on the bulky side and it gets almost all its weight from the 8.7 MP PureView sensor with LED Flash and Carl Zeiss optics which arrives with Optical Image Stabilization (OIS) technology which just blows you off.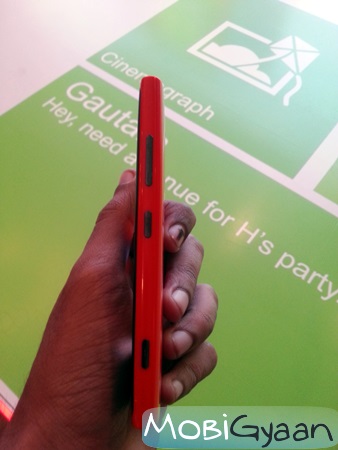 The right side of the Lumia 920 has the Volume rockers, Lock button and the Camera button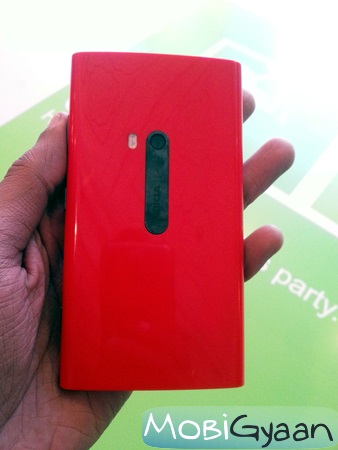 At the back, we have the PureView camera with LED Flash
The smartphone is powered by a 1.5 GHz dual core Snapdragon S4 processor which is coupled with 1 GB RAM and gets all its juice from a powerful 2000 mAh battery. The 920 packs in 32 GB of internal storage which should be enough to store all your data and unfortunately Nokia doesn't provide any microSD slot so you cannot expand the memory.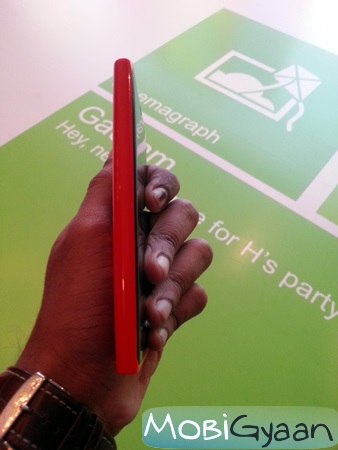 The left side of the Lumia 920 doesn't carry any button

The smartphone runs on the latest Windows Phone 8 OS which brings in loads of improvements over the predecessor Windows Phone 7.5 on which Nokia launched the Lumia 800, 900 and other devices.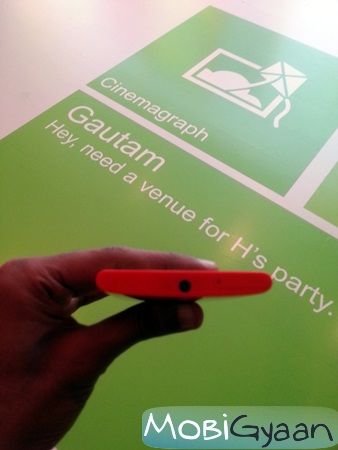 At the top of the smartphone, we have the 3.5mm headphone jack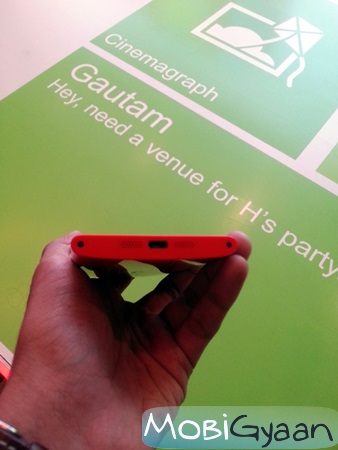 At the bottom, we have the speakers and the microUSB 
Nokia has priced the Lumia 920 at Rs.38,199 which is a bit pricey but with all the features, especially the PureView camera with OIS which lets you take great low-light images and the OIS make your video much stable, the smartphone is a nice buy for prospective buyers.