We try the new Symbian Belle on an N8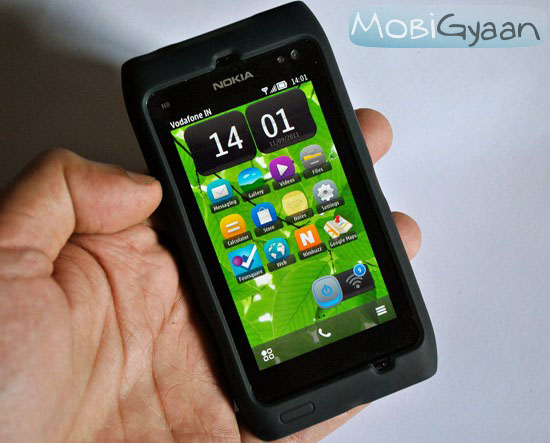 Symbian's next big update for Nokia smartphones called Belle has surely made people think twice about Nokia, certainly made me think. Nokia is still slow in rolling in the updates, but things seem to be getting better now. I got my hands on a leaked unofficial Symbian Belle release for the Nokia N8 and I've managed to successfully flash an N8 that is now running Symbian Belle version 111.020.0203.
The Belle update that I have used is an unfinished firmware or just call it a beta update.  The UI is the best part, with some new and movable widgets, new wallpapers, a new black and white status bar on the top, a very handy notifications bar that you can pull down from the top, a new 'folders-free' menu (although you can add them later) and is much faster and responsive. The camera now takes videos at 30fps when using the 720p resolution and the camera app is also faster and processes picture quickly. The whole UI also gets a new bar at the bottom for all the apps with all the text buttons replaced by icons.
I will be posting an update in the coming week regarding apps and other features. So stay tuned for more !!