While many people who take a keen interest in mobile technology might be aware of MHL (Mobile High-Definition Link), we thought that we will make our readers more aware about this technology and decided to interview Vipin Sawhney, India Country Manager, Silicon Image, A Lattice Semiconductor Company.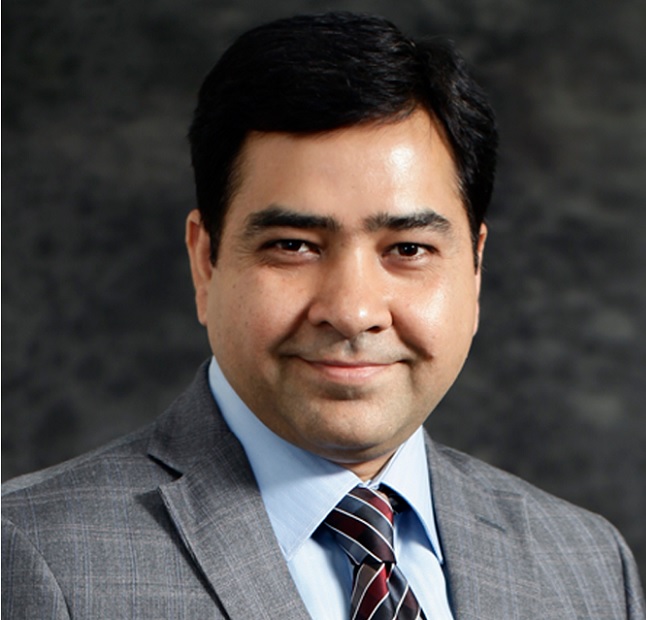 MG: While many geeks may be aware of MHL, please explain to our readers what is MHL?
Vipin Sawhney: MHL technology allows you to connect your smartphone, tablet, or other mobile device to TVs, monitors, projectors, in-dash automotive displays, audio-video receivers (AVRs), and more, with a rapidly expanding ecosystem of more than 750 million MHL devices on the market. Developed by Silicon Image (a Lattice Semiconductor company) as one of the Founders of the MHL Consortium (along with Nokia, Samsung, Sony, and Toshiba), MHL delivers up to 8K 120fps for tomorrow's home theater products and 4K 60fps and beyond for mobile devices. With MHL technology hearing is believing, so advanced audio formats are supported such as Dolby Atmos, Dolby TrueHD, DTS:X and DTS-HD. And to prove MHL is truly a technology that's in "charge" it also provides 40W of power. At home, in the office, or on the road — wherever you go, MHL goes with you.
The MHL specification enables companies to leverage popular connectors already present on many mobile devices and displays, including USB Type-C, micro-USB and HDMI Type A, in addition to proprietary connectors.
MG: How is it expected to change the mobile experience?
Vipin Sawhney: MHL technology sends uncompressed, Ultra High-Definition (UHD) video and immersive surround sound audio from an MHL smartphone or tablet to any TV, monitor or display, all while charging the device. Once connected, consumers can use the TV's remote control to navigate apps, games, music and photos. With MHL, smartphones and tablets can be transformed into game consoles, home entertainment systems, PCs and more. The possibilities are endless!
MG: How do you see  MHL technology evolving in next couple of years?
Vipin Sawhney: The MHL Consortium is made up of companies that are leaders in the mobile and CE space. The goal of each specification is to deliver a set of features that enable companies to stay ahead of the industry curve, forecasting the future needs of consumers.
During MWC 2015, Silicon Image announced the launch of the SiI7023 and SiI7033, the industry's first single-chip USB Type-C port controllers that include MHL Alternate Mode ("Alt Mode") for the USB Type-C specification, as well as port configuration switches. These ICs have fully integrated USB Type-C communication transceiver, adhering to the Power Delivery and Configuration Channel requirements defined in the USB Type-C related specifications. Device manufacturers can use these new port controllers with integrated switches in order to deliver brilliant MHL 4K Ultra HD video, power, immersive audio, and data over the USB Type-C connector.
In addition, last month (March 2015) Silicon Image announced the world's first superMHL/HDMI 2.0 port processor – the SiI9779. The SiI9779 supports superMHL, the MHL Consortium's latest specification, which is ideal for the home theater/CE market and delivers 8K 60fps video resolution and immersive object audio. Manufacturers can use the SiI9779 to create a new generation of products, enabling consumers to connect superMHL 8K source devices to TVs and monitors using the user friendly, reversible superMHL connector.
MG: What are your India plans and how do you see consumer adoption of MHL in India?
Vipin Sawhney: Many of the leading smartphones from Samsung and Sony and TV brands in India, such as Sony, Samsung, LG and Toshiba, support MHL today.  In addition, multiple retail channels in India carry MHL products and accessories and they're continuing to expand the retail footprint.  Finally, by working (either directly or via strategic partnerships) with some of the leading Indian mobile phone companies,  MHL can be found in more  mid-range phones as well as high-end Android devices.
MG: Which products in India have MHL? Are there any products yet to be launched in India, which will have MHL technology?
Vipin Sawhney: There are more than 750 million products with MHL. Many of the leading mobile phones in India have MHL including the Galaxy S5, the entire Xperia line, and the recently announced HTC M9+. In addition, leading TV brands, such as Videocon, Samsung, Sony, Toshiba and LG have MHL technology inside. A full list of MHL products can be found here: http://www.mhltech.org/devices.aspx
As for future product launches in India, please contact the respective OEMs to find out more about their roadmaps for India.
MG: How does Andromium work and how is it different from MHL?
Vipin Sawhney: Productivity is a strong use case for MHL, so we've started working with a company called Andromium. While MHL is technology that allows you to connect your smartphone to a TV, monitor or smartbook,  Andromium is a custom OS that is specially designed to provide a keyboard/mouse optimized, multi-windowed/multitasking desktop environment that will help users unlock the true power of their smartphone.
MHL also believes in Andromium's mission of eliminating the technology divide and see great potential in emerging markets such as India, Africa, Latin America, and South Pacific Asia. There are billions of people who do not have a desktop computer. Many users in those countries are skipping traditional computer platforms and choosing smartphone as their first (and only) computing and Internet platform. By enabling people to connect their smartphone to their existing TV, Andromium and MHL create a PC-like experience through products that are more easily accessible. With the low cost and always connected ability of the smartphone + smartbook/dock hardware, the hope is that MHL and Andromium OS will bridge the gap between the two worlds.