We already told you that Google has announced Android O which is the next iteration of Android. While the final release is slated for Q3 of 2017, what's currently available to us is the first developer preview of Android O. Also, Google hasn't revealed the version number yet, and yes, we agree that it's too early for Google to do so, however, in all likelihood, Android O should be called Android 8.0 when it's released publicly later this year.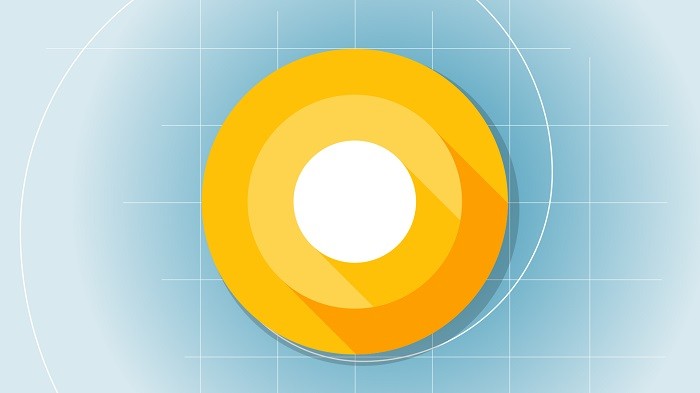 Even though this is the first developer preview of Android O, it does bring in many new features and changes along with it. The Android O developer preview comes with features like notification channels, PIP mode, keyboard navigation and much more. If you own Nexus 5X, Nexus 6P, Nexus Player, Pixel, Pixel XL or Pixel C, you can straight away flash the Android O developer preview on your device and check out what's new. However, if you don't own any of those devices, we tell you about some of the features and changes Android O brings in.
Top New features in Android O Developer Preview:
Background Limits: With background limits, Google aims to improve the battery life of the Android devices. To make it happen, Google has put automatic limits on what the apps can do in the background. These changes make it easier to create apps that have low impact on a user's device and battery.
Notification Channels: With notification channels, developers can give users more control over the notification of their apps. Instead of blocking all the notifications of an app, users can decide which notification channels of an app do they want to block. Users can also snooze the notifications if they want to. They can set the snooze time to either 15 minutes, 30 minutes or 1 hour.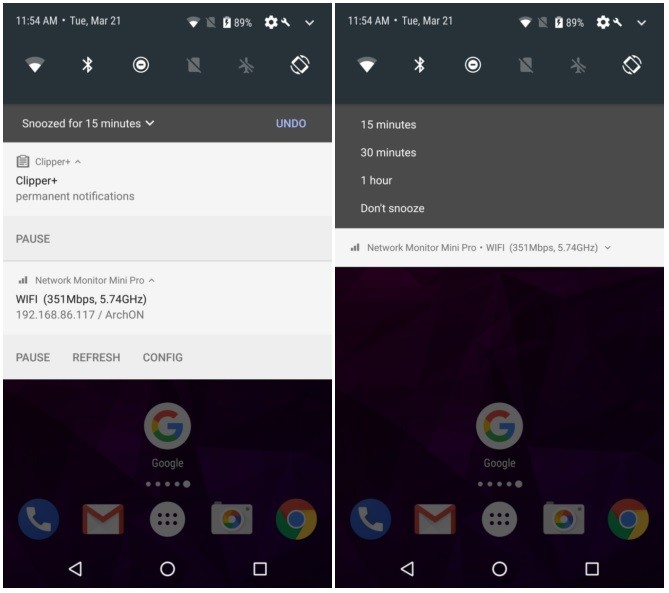 Autofill APIs: We all are now used to autofill which automatically fills in the information in text fields. Well, with the Autofill APIs on Android O, users can select a default app for autofilling information (say LastPass to fill user credentials) in the apps.
Picture-in-Picture (PIP): This one's our favorite. With PIP mode, users can now watch a video on their Android device while chatting with their friends or doing shopping for mobile accessories from an online shopping app. Apart from this, Android O also comes with support for multi-display which would allow users to launch activities on a remote display.
Adaptive Icons: Developers can now create adaptive icons that the system displays in different shapes based on a mask selected by the device. The system will also animate the interactions with the icons and also use them in the launcher, shortcuts, settings, sharing dialogs and in the overview screen.

Keyboard Navigation: With Android O, Google is focusing on building a more reliable, predictable model for "arrow" and "tab" navigation that aids both developers and end users. This well help navigate users in the app easily with the keyboard. Well, we hope we will finally be able to put the cursor exactly where we want with ease.
Wide-gamut color for apps: Developers of imaging apps can now take advantage of the new devices that have a display capable of wide-gamut colors. This can be useful to professionals who rely on their Android devices for editing on the go.
Revamped Settings App: The Settings app has been revamped in Android O developer preview. The app now has a complete white background. Well, not just the background, but even icons and the bar at the top are now white. Apart from this, the slide-out menu that was introduced with Android 7.0 Nougat is now gone.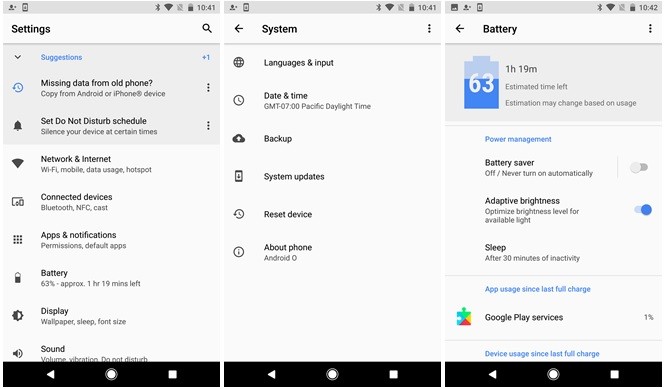 Individual permissions for installing apps from unknown sources: Until now, whenever you wanted to install an app on your device by using its apk file, you had to grant permission to allow installation of apps from unknown sources. When enabled from the settings menu, this was permitted for all the apps that were installed then onwards. However, with Android O, you will now have to give permission of installation on per app basis.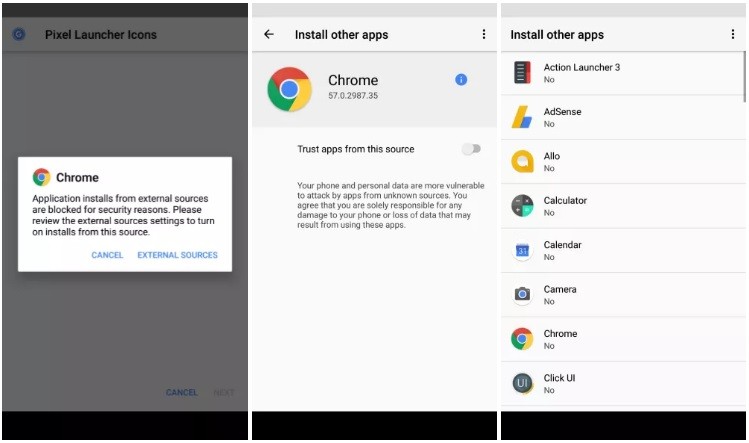 Customize lockscreen shortcuts: If you have a device running stock Android, you must have noticed that the lockscreen displays two icons, a voice icon at the left and a camera icon on the right. There has been no way to change these shortcuts in stock version of Android, however, this has changed with Android O. You can now customize lockscreen shortcuts to your liking from the System UI Tuner which was first introduced on Android 6.0 Marshmallow.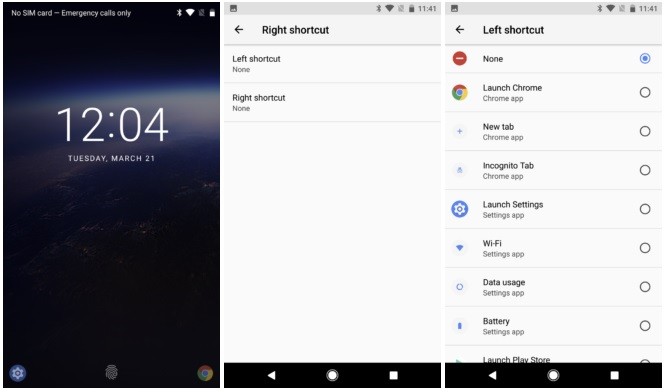 Customize Navigation Bar: Apart from customizing lockscreen shortcuts on Android O from the System UI Tuner, you can also customize the navigation bar now of your Android device. You can add a button on the left and right side of the original three navigation buttons now. Apart from that, you can also adjust the spacing and layout if you want. The extra buttons can be given icons like circle, plus, minus and more.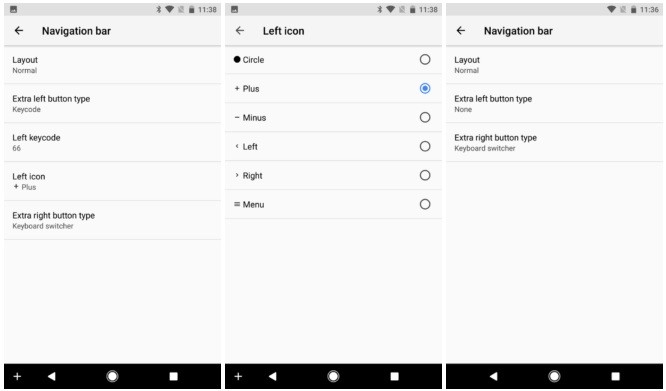 So, these were some top new features in Android O developer preview. However, this is a developer preview and there's no guarantee that they all will make it to the final release of Android O in Q3 2017. Also, this is just the first developer preview, there are three more developer previews that Google will release before finally releasing Android O. Hence, we can't rule out the possibility of seeing some more new features in the upcoming developer previews.
By the way, among all the features mentioned above, which one did you like the most? And why?