While WhatsApp has already introduced quite a few major features including Video Calling, the company is now all set to introduce yet another feature for its users.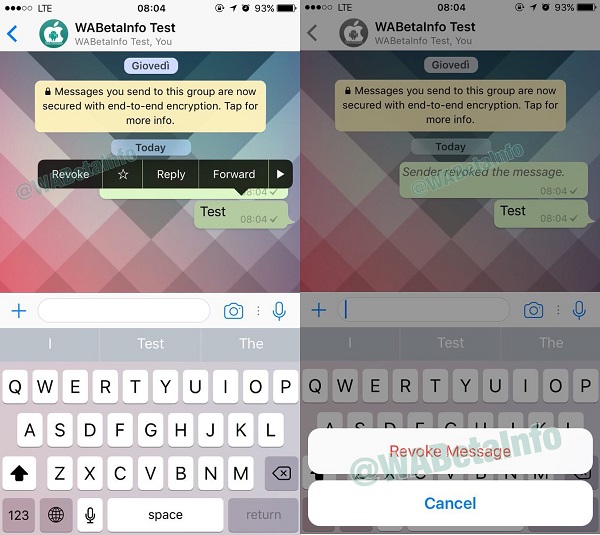 According to sources, WhatsApp has a hidden feature in the latest iOS beta channel which would allow users to revoke the recently sent messages. Users can further edit the sent messages. The features are currently available in WhatsApp version 2.17.1.869 for iOS. However, these features are hidden and are not directly available to users.
With the ability to retract the messages, WhatsApp users for iOS who revoke a read or unread message, the data which can be just a text or a media file like image/video, will be deleted from the recipient's phone as well. The app provides a delete icon which would allow the user to completely remove the entry. While these features are still in the early stages, we expect the feature to be rolled out to users by the end of the year.