WhatsApp seems to be on a roll of introducing new features for the popular instant messaging app. Just days after it added the document sharing capability, the app is now receiving text formatting capabilities.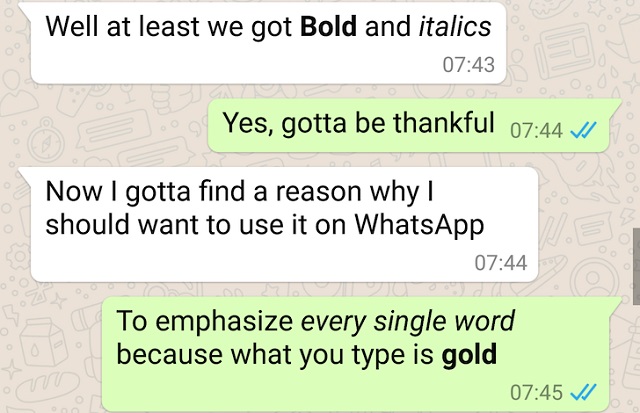 WhatsApp has released a new update for the instant messaging app that adds new features like text formatting, thereby allowing users to make the text bold, italics etc. to format the text as bold, users need to add asterisks before the start and at the end of the word. Similarly, for italics, users need to add underscore before the start and at the end of the word.
Further, adding on to the document sharing feature previously added, WhatsApp has now added support for Google Drive and Microsoft OneDrive accounts. Users can also select PDFs, Docs and other files as well. However, the files are converted into PDF format before sending. All these features are available in version number 2.12.535 and are expected to rollout to all users soon.