Last month, we told you that WhatsApp might introduce a new app with verified accounts for businesses. Well, the company has just confirmed through its FAQ page that it will soon introduce verified business accounts.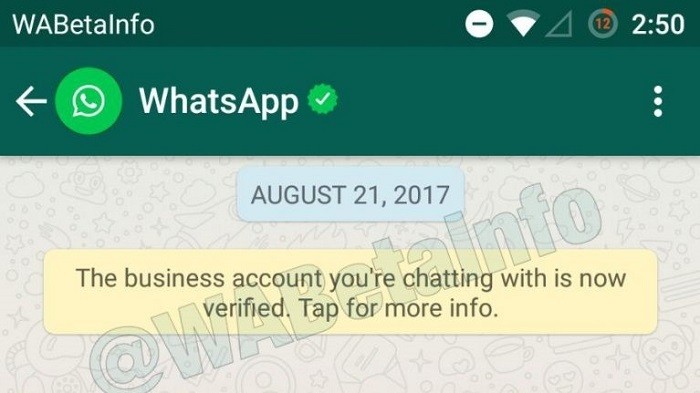 WhatsApp on its FAQ page has said that the company is exploring different ways so that you can communicate with the businesses that matter to you, and, one of those ways right now are verified business accounts. The business accounts that have been verified by WhatsApp will now appear with a green badge
 next to their name.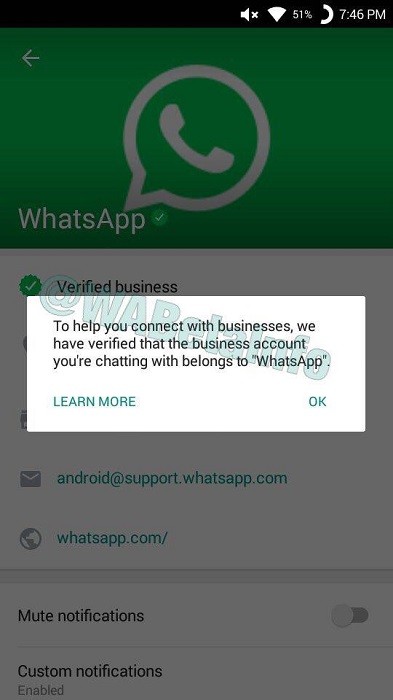 For now, only a small number of businesses have been verified on WhatsApp as a part of a pilot program, however, the company should start verifying more businesses soon. Also, when you start chatting with a verified business account, you will see yellow messages inside the chat which WhatsApp says can't be deleted. Well, this is to let users know that they are chatting with a verified business account.
Moreover, if a business's phone number is saved in your address book, the name you see inside WhatsApp will be the same name that you have saved the number with. However, if you haven't saved the phone number, the name that will appear to you will be the one that the business chose for itself. Of course, as always, you can block an account if you don't wish to be contacted by them again.
Besides, according to WABetaInfo, users will be able to see more information about the verified business account they are chatting with under the 'Business Info' section where they can find the business's address, email ID, website URL, and of course, link to Instagram profile, if the business has any.
Like we said, this business verification is limited to a small number of businesses right now who have participated in a pilot program, but, we expect WhatsApp to roll it out to larger number of businesses soon.
By the way, what do you think of these verified business accounts? Do you think this will make any difference in the way you use WhatsApp? Also, would you mind if any verified businesses contact you on WhatsApp?