White is the new black and all the previous Nexus devices have been released in white variants so it should be of no surprise if LG also comes out with a white Nexus 4 in addition to the black version. And today, PhoneArena has obtained an image of a device which could be the White Nexus 4 smartphone.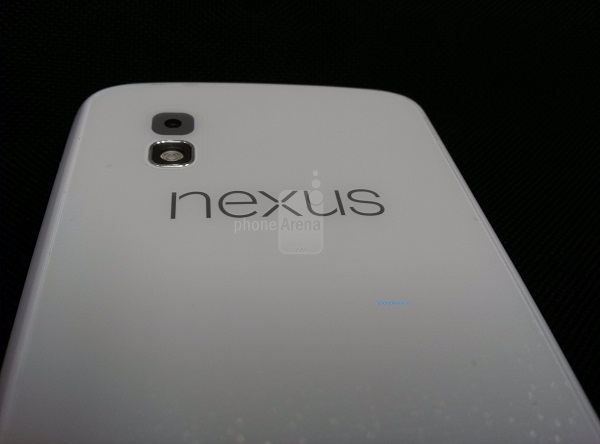 With reports stating that the picture was taken with an E975 Optimus G, which is the company phone for LG mobile division, it's quite possible that the picture is of a real white Nexus 7 under production.
The source also said that the image doesn't seem to be have been photoshopped or bleached and this could be the real deal. So if this report about the white Nexus 4 is indeed true, the next question that arises is whether we'd see it at the Google I/O developer conference in May or is the launch just round the corner.

Brushing up on the specifications of the Nexus 4, the smartphone packs in:
4.7-inch screen True HD IPS Plus screen

Display resolution of 1280 x 768 pixels

1.5 GHz Quad-core Qualcomm S4 Pro processor

2 GB RAM

8 GB and 16 GB internal storage

8 MP rear camera with LED Flash

1.3 MP front facing camera

Android 4.2 Jelly Bean

2G, 3G, NFC, Wireless Charging

2100 mAh battery